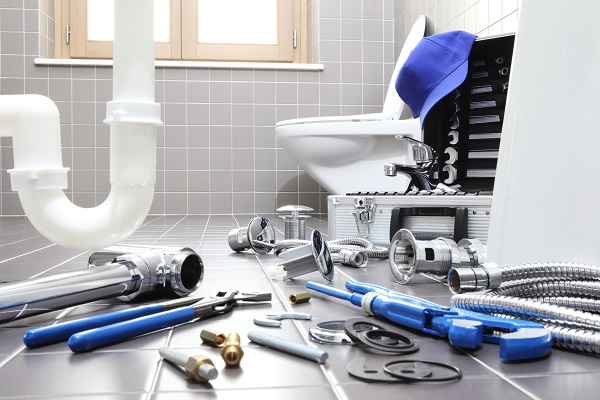 ---
At Terry's Plumbing, we know how tempting it can be to save a dollar or two on plumbing repairs by tackling the project yourself.
However, there are certain tasks that are better left to the professionals due to safety or difficulty concerns. In fact, there are certain scenarios where attempting a repair by yourself can lead to bigger and more expensive issues than the initial problem!
Here are three plumbing projects you shouldn't do yourself.
Project #1: Installing or Repairing a Hot Water Heater
Hot water heaters don't get nearly enough credit for making our lives comfortable and convenient. But when your unit breaks, or it becomes time for a replacement, it is definitely time to call a professional.
Why? Things can go wrong very quickly if you aren't trained in this particular type of repair. For example, an improperly installed gas or plumbing fitting can cause dangerous carbon monoxide leaks that pose a serious health risk to your family. Additionally, water leaks can lead to additional damage and mold issues in the future. This is why working with a professional is always a good idea when it comes to hot water heaters.
Project #2: Pipe Rerouting or Major Remodeling
This one probably goes without saying, but all major remodeling projects that require pipe rerouting require the services of a licensed plumber.
While you might think it sounds easy to move a shower drain from one end of your master bath to another during a weekend project, the truth is that the overall process can be much more difficult and time-consuming. And improperly installed pipe can cause larger  wall leaks and other major issues in the future. Save yourself the hassle and let a professional handle the project for you.
Project #3: Serious Drain Clogs or Leaks
While plungers and snake tools are great for small plumbing issues, serious drain clogs and leaks need to be looked at by a professional plumber. In many cases, what appears to be something small can actually be a much larger issue—such as a septic problem or a leak under the concrete slab. Instead of trying to diagnose the issue yourself, call a plumber.
Need a little help with one of these plumbing tasks? Our knowledgeable and experienced team at Terry's Plumbing can help. Give us a call today at 412-364-9114.