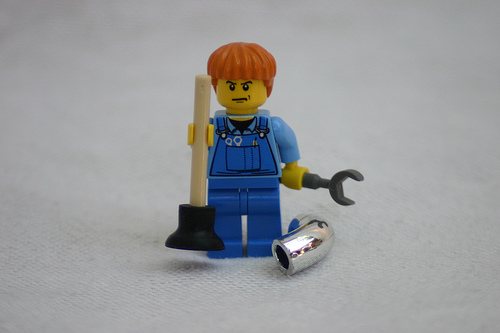 ---
Sometimes, plumbing services just can't wait. In emergency situations, you may be stuck with whoever you can get. However, you can prevent yourself from having to hire just anybody by building a working relationship with a plumber in advance. Don't forget about your plumbing until you have an emergency. By being proactive now, you can spare yourself trouble down the road.
Before you hire a Pittsburgh plumber for a long term project (or even in an emergency), make sure you ask these questions:
How long have you been a licensed Pittsburgh plumber?
Although most plumbers have their licenses, some people try to pass themselves off as plumbers without one. Make sure you're hiring somebody with the appropriate licenses and bonding to complete the work you need. Don't take a risk on an unlicensed plumber.
What are your specialties?
Some Pittsburgh plumbing companies have specialized teams that are able to deal with certain problems quickly and efficiently. For example, here at Terry's Plumbing, we have a sewer relining team that can help reline your sewer much more quickly. Finding a specialist may help you resolve your issues much more quickly.
How quickly can you respond to emergencies?
Sometimes, local plumbers won't offer emergency hours. It's critical to know which plumbers in your area offer emergency services, in case you run up against a problem outside of regular business hours. When you're choosing a plumber for your current and future needs, you'll also want to ask whether or not they'll provide emergency services just in case you need them.
What are your rates?
Before you hire a plumber, you'll likely want an estimate of how much the job will cost. However, there can often be other fees involved. For example, if the plumber needs specialty parts or has to make an emergency call after-hours, there might be extra fees. If you find out about these costs in advance, they won't blindside you later if you wind up running into them.
Will you be able to work with my schedule?
If it's not an emergency, will your plumber still be able to work with your schedule? For example, if you work until 5pm, you may not be around during the day to let them in. Some plumbers offer better hours to help out people who have day jobs. Find out when your plumber might be available for non-emergency services to determine if you can fit it into your schedule.
Ensuring that you have the information you need could save you money and time down the road. If you're in the market for a Pittsburgh plumber, try asking these questions in advance to make sure you're ready.