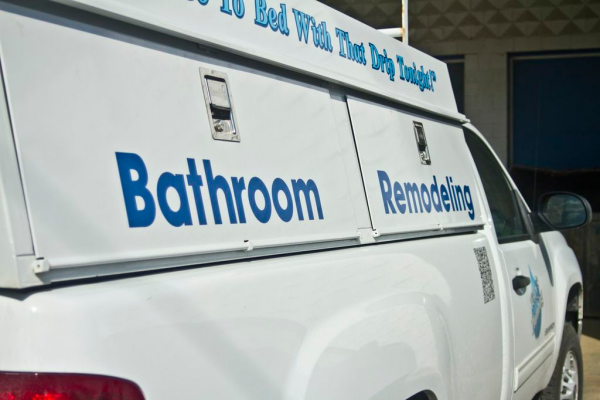 ---
Redoing your bathroom can be a huge project. However, for many homeowners, it's worth the time and expense to have a beautiful bathroom. It's a space that can really make a splash in your home. If you've been thinking about beautifying your bathroom, here are some remodeling tips to help you get started:
Set your budget. Before you purchase a single doo-dad or upgrade a single faucet, think about your budget. Are you operating on a Hilton budget or a Motel 6 budget? This can determine the rest of your project. If you don't think about how much you want to spend, total, then you'll likely wind up overspending. If you can, break down your budget by item – and remember to budget at least 20% extra (things always go wrong in remodels).
Pick a "splurge spot". When you're figuring out your budget, don't be afraid to splurge! For example, if you're in love with the idea of granite counter tops, go for it! Find the one or two areas that you know you want to spend some money on – you can compensate for it by going middle-of-the-line in other places. Adding in a couple of luxury touches could elevate your bathroom from so-so to absolutely heavenly.
Go green. While you're working on the bathroom, think about making energy-efficient and water-saving choices. You'll save money in the long run – and you might as well do it while you're renovating. If you really want to get the biggest bang for your buck, consider swapping out your hot water heater while you're remodeling. If you've got professionals on site anyway, it could help you save on labor costs, too.
Keep your plumbing in place. Moving sinks and toilets can be costly, since there are pipes and fixtures to deal with beneath the surface. When you're planning your remodel, think about leaving them where they are. Planning around your existing fixtures can save you both time and money. If you do decide to move them, plan your project with a professional Pittsburgh plumber to ensure that what you have planned is feasible.
Think small. Bathroom remodeling isn't just about the huge things, like swapping out your tub or vanity. Little touches can have a huge effect, especially in small rooms. Are you going with chrome fixtures or brass ones? Will your cabinets be natural wood or painted? Focusing on these small details can help you create a room that reflects your personality and lifestyle.
Work with the pros. Sure, maybe you could make some of these changes yourself. But don't overestimate your capabilities. If a project winds up taking you three times as long as you expected, is it worth it? Hiring professionals to remodel your bathroom saves time and often, money. Just think – if you have to call in an emergency contractor to fix your bathroom, it could cost more than just hiring a pro in the first place.
Pittsburgh bathroom remodeling is a great way to liven up your space and turn it into a place you love. Get the most impact from your project by following these simple tips for remodeling your bathroom.