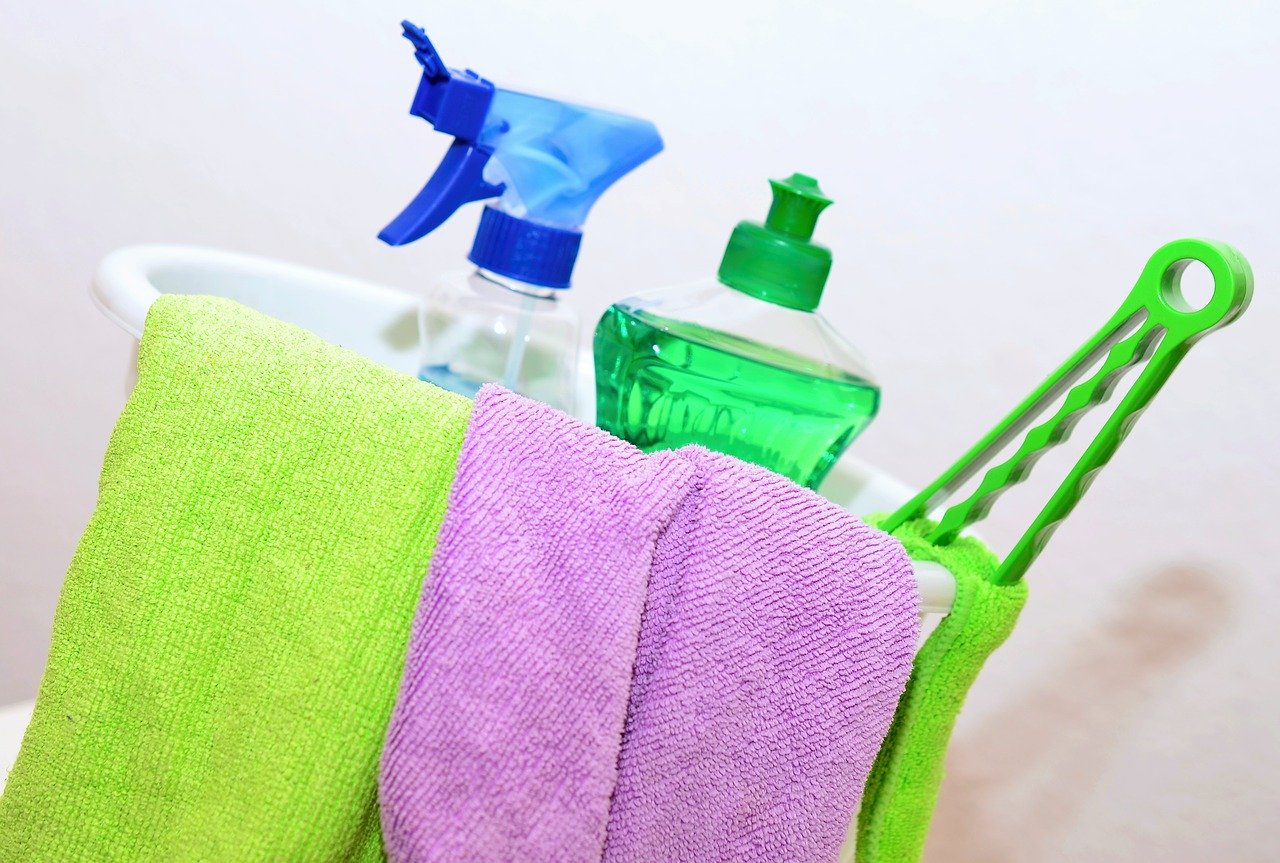 ---
COVID-19 has turned the world upside down. Toilet paper is now as valuable as gold (don't quote us on that). Clorox and Lysol wipes are stock piled in our closets. People have gone from not washing their hands to spending the full 20 seconds thoroughly cleaning them—and even creating memes about it.
It's also made us much more aware of the germs that lurk around us at all times. We know the usual culprits—toilet seats, the floors and garbage cans. But what about the things that you don't think to clean as often as you should? That's why we're sharing our bathroom cleaning checklist for places you should clean more frequently than you do. 
Bathroom Fan
Oh, the bathroom fan. The reason that you hear that intense HUMMM while taking a shower. Bathroom fans bless us with ridding the bathroom of natural (ahem, disgusting) odors. But for all the almighty bathroom fan does for you, are you taking care of it? That's why it's part of our bathroom cleaning checklist. 
If you don't clean your bathroom fan periodically, it can gather unpleasant things such as dust, or worse, mold. To do it, take off the cover, unplug the fan and clean the rotating part with a damp cloth.
Shower Curtain
There is one piece of material that separates you from flooding out your bathroom when you clean yourself—the shower curtain. It also bestows you with the gift of privacy while you're belting out your favorite tunes during your shower. 
However, while shower curtains are made to get damp, that moisture can also become a breeding ground for mold and bacteria. That's why you should disinfect your shower curtain. Double whammy, it'll also make it last longer!
Cleaning Tools
We're getting a little meta here, but have you ever thought about cleaning your—wait for it—cleaning supplies? Think about it. You are always using them to combat dirty—or worse—situations. Your hands are probably not clean every time you pick up a cleaning supply. 
Disinfect those mops and brooms and show those cleaning solutions some love, too!
Super Terry Takes Care of All Your Plumbing Services
Now that your bathroom is all clean, make sure everything is functioning well. If it's not, contact Super Terry! Check out our wide range of plumbing services today.