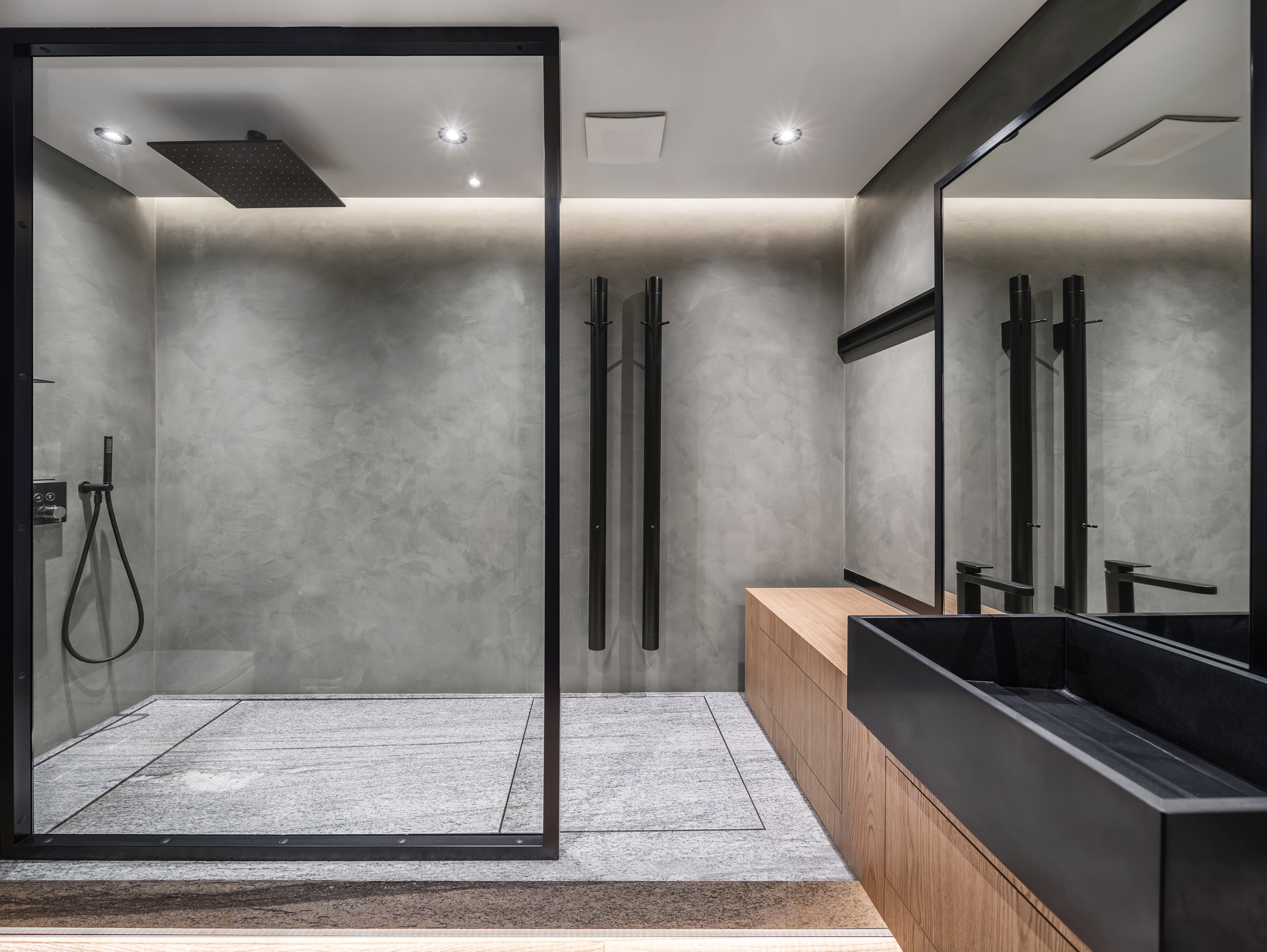 ---
New year, new look. Before you embark on that long-anticipated bathroom remodel, stop to think about the new looks to incorporate into your project. Add some extra pop and enhance your home's value with these emerging 2020 bathroom design trends.
Exposed Showers
Fully-enclosed, curtained showers are on their way out. The trend for the new decade is a minimalist look with just enough coverage to keep water from splashing everywhere. 
Think of the sliding glass doors that were once popular for showers. Now, cut them in half. Exposed showers have simple glass panes closest to the shower head to catch water splatter, with the rest of the unit being a basic walk-in. This design lends itself to an industrial, yet modern vibe.
Bring Nature Indoors
A few plants have always gone a long way toward brightening up bathroom spaces. But this year, nature will play a bigger role in bathroom design themes. Those live accents are about to get some company.
There are a few ways to go about bringing the outdoors inside to liven up your bathroom, too. Take wallpaper, for example. Those floral prints we all used to see are experiencing a resurgence in popularity, so why not choose a design that incorporates vines and flowers? Another option is to create a live wall in your bathroom, such as with moss or other greenery. Be sure that the space has plenty of natural light (especially for living plants) to make it bright and inviting. 
Console Vanities and Sinks
His and her sinks have their place, but bathroom vanities are experiencing a style shift. To create cleaner looks, homeowners are opting for vanities which look more like consoles or coffee tables. 
The thinking behind this trend is to use space intelligently. With their narrow legs and clean lines, console-like vanities make bathrooms look bigger. Keep this top of mind if you'll be remodeling a powder room, and remember that a smaller vanity reduces storage space (i.e. no cabinets). Only keep what you need in the bathroom!
Minimalist and Modern Lighting
Should there be a lamp in the corner or traditional overhead lighting? The 2020 bathroom style trends approach lighting in a variety of ways, but with a common thread: it doesn't need to be extravagant. 
For an appropriate level of lighting in your bathroom with just a little bit of extra pop, think minimalist and modern. Linear lighting is hot this year, such as lighted mirrors or light strips on the wall. And to draw attention and enhance relaxation, consider adding basic in-floor feature lights to the area surrounding the bathtub, too. 
Trust Terry's Plumbing with Your Bathroom Remodel
In addition to being your trusted plumbing experts, the team at Terry's is your go-to resource for bathroom remodeling. We'll help you execute a successful renovation project, as well as install the accents and fixtures that are most popular among the 2020 bathroom design trends. Get in touch today to discuss the details of your bathroom remodel project.