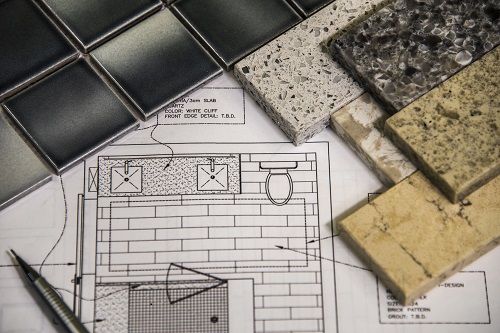 ---
So you've finally decided to remodel your bathroom, eh? It's a big undertaking that requires a lot of planning and proper budgeting to keep your project on track. Most importantly, it's important to know what you should do yourself and when to bring in a professional.
DIY: Gather Inspiration and Make a Wish List
It's always easier to start with a plan. Before you even start pricing fixtures and looking for contractors, it's important to know what vision you're trying to achieve. Visit home renovation websites or attend home and garden shows. Take notes and save articles with designs you like. Even if they're out of your price range, it's possible to find alternatives and other options once you start talking to a contractor.
Keep in mind that your bathroom remodel will probably add value to your home if it's done right. If you're considering putting you house on the market after your remodel, consider fixtures and designs that might appeal to a broader audience.
Find The Right Contractor
No matter how handy you think you are, tackling a bathroom remodel requires a lot more than a DIY attitude. From plumbing to drywalling to electric work, there are a lot of factors that, when not done right, could leave you with an ugly or even unsafe bathroom. That's why it's so important to find a good bathroom remodel contractor.
Contractors will consult with you and help you stay on budget, making sure your new bathroom comes out looking great. Furthermore, contractors bring a lot of expertise and experience to the table and can help steer you in the right direction when you've got decisions to make.  
DIY: Decorate and Make It Your Own!
After everything is cleaned up and you've realized the bathroom of your dreams, it's time to start with the fun part. Adding your own personal touch to your bathroom will make it all the more comfortable. A few tips for decorating your new bathroom: Keep the space clutter free. If you need to add more storage to keep towels and products out of site, make sure they match the overall feel of your room.
Another tip is to keep your decorations and even your color palette minimal. This will help create a more inviting space. If you're going for a light, airy vibe, consider light colors and natural wood tones. If you're looking a cozier, more intimate space, darker woods and bolder colors are a great way to go.
Start Your Bathroom Remodel with Super Terry!
If you're looking to do more than just touch up your bathroom, learn how Super Terry can  Contact us today to learn how we can help.