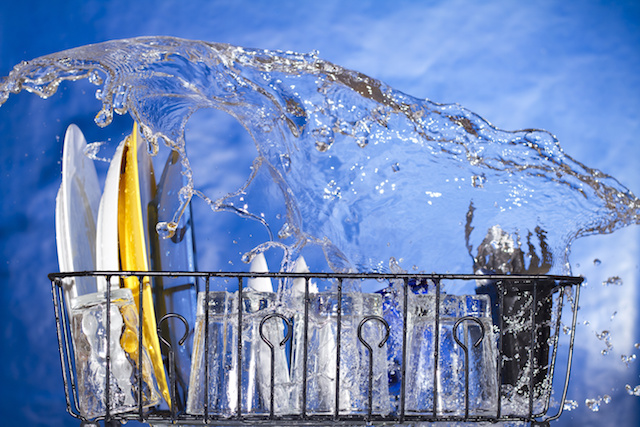 ---
Ever wonder how that dishwasher fits so perfectly in-between your kitchen cabinets? How the heck it's connected? Can you do it yourself? The answer? Well, probably. However, you'll want to read this first. There are a few instances when you'll  need to call a plumber to avoid any issues.
First things first…
Not all dishwashers are created equal. If you have dreams of going to Lowe's or Home Depot and coming home with a fancy new dishwasher, there are a few things you should consider.
Measure the space (sounds obvious, but also easy to forget)

Do some research on price and features

Built-in? Portable?

Energy Star saves you money!
You bought a dishwasher, now what?
Installing a new dishwasher isn't all that bad, and most of the time doesn't take that long. Below are the steps to installing a standard dishwasher. If you're more of a visual learner, take a look.
Attach the drain line to the dishwasher

Thread the drain line into the hole under your sink

Slide the dishwasher into place

Attach the wires to their matching colors (make sure the power is off!)

Attach the supply line and the Dishwasher 90 connector kit Don't leave the store without this part!)

Turn on the water and flip the power back on

Hope it works!
What to do if these steps don't work…
Depending on which step is causing the hiccup during in the installation process, you may need a new part, a plumber, or an electrician. If the issues are related to water supply, it may be an issue with your drain line connection. In this case, you should call a plumber. A dishwasher is an investment. To get the most out of it, and to ensure it's working properly, you need a licensed plumber to take a look.
Contact Terry's Plumbing
At Terry's Plumbing, we help homeowners with all of their plumbing-related issues. Whether you're trying to set up a dishwasher, your toilet is clogged, or you need to replace your pipes, we're just a phone call away. To make an appointment, contact us today at (412) 364-9114.