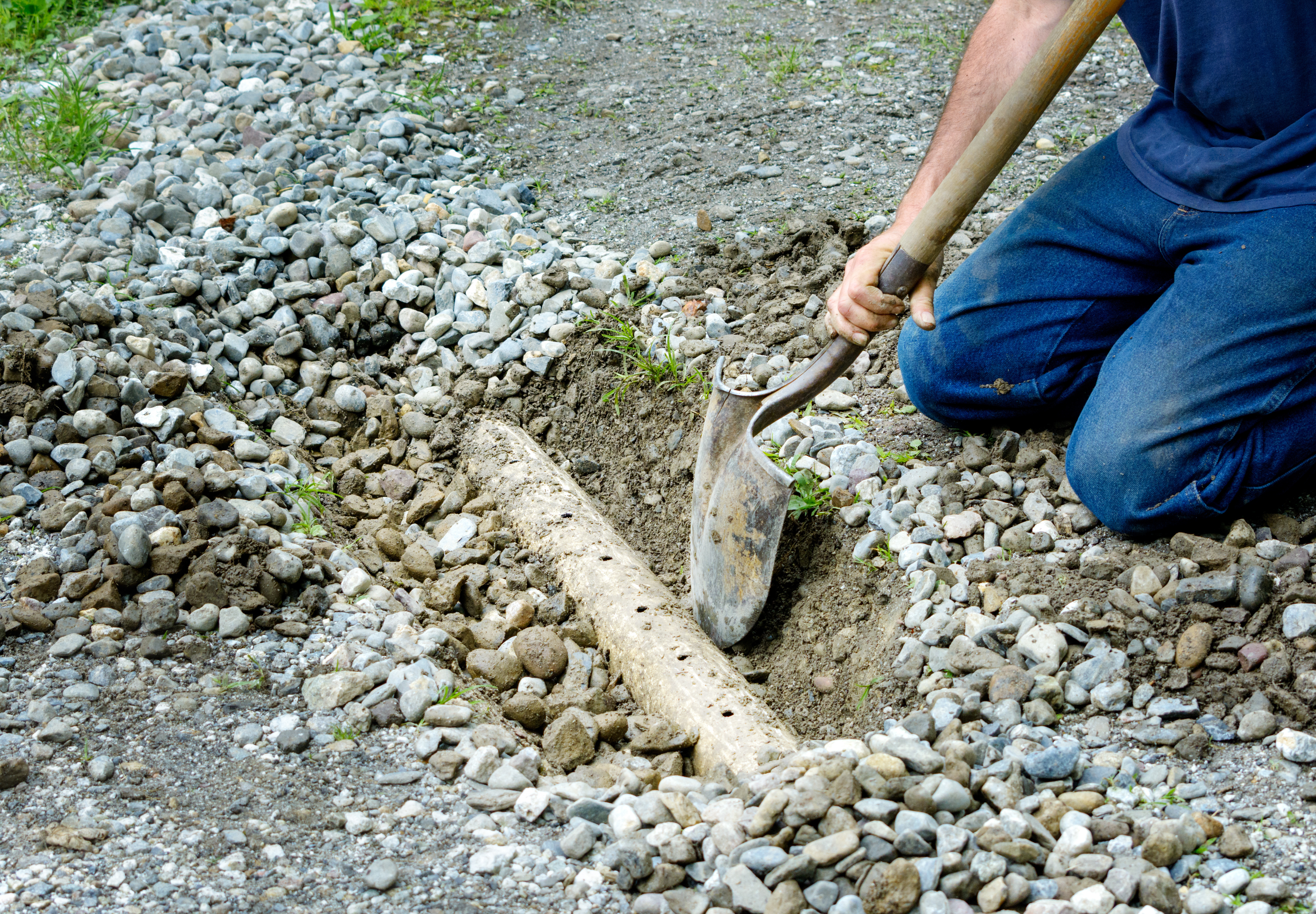 ---
Spring has officially sprung, and with all of that warm weather come April showers. For many of our homes and businesses, this sudden influx of water can lead to serious flooding and erosion issues. So, while you wait for those May flowers, discover if you can benefit from a French drain.
Keep Your Home and Yard Dry
The obvious benefit of a French drain is that it can help keep the lower levels of your home dry and remove excess water from higher spots in your yard. French drains are positioned on an angle that slopes away from your home or high points. In doing so, they help clear away water that may normally cause basements, yards and garages to flood. In turn, this cuts down on the messy clean-ups after flooding.
Easy Installation
Installing a French drain is a pretty simple procedure. The hardest part will be deciding where you want it to run. This makes it super beneficial for those looking for an easy drainage solution on a smaller budget.
An easy weekend project, start by digging a trench that's about 2 feet wide. Depending on the foundation of your home, the depth can range from 2 to 6 feet. Run your pipe through the trench, making sure it remains slope away from your home or business. Next, cover the pipe with about a foot of washed gravel and then place filter fabric overtop to prevent mud from entering the drain. Finally, bury the drain with the dug out soil, and you're all done!
A French Drain can be Green
Because they are so simple in nature and just as simple to install, you don't always need to rent high-power digging equipment to get the job done. Some shovels and a little know-how might be all you need. Furthermore, there are plenty of eco-friendly materials you can use to ensure no unnecessary substances enter your yard.
Call on Super Terry for all your Plumbing Needs
Need a hand from the experts? The Terry's Plumbing team is ready to help you figure out the best solutions for your home, timeline and budget. Request a quote today to get your project under way.