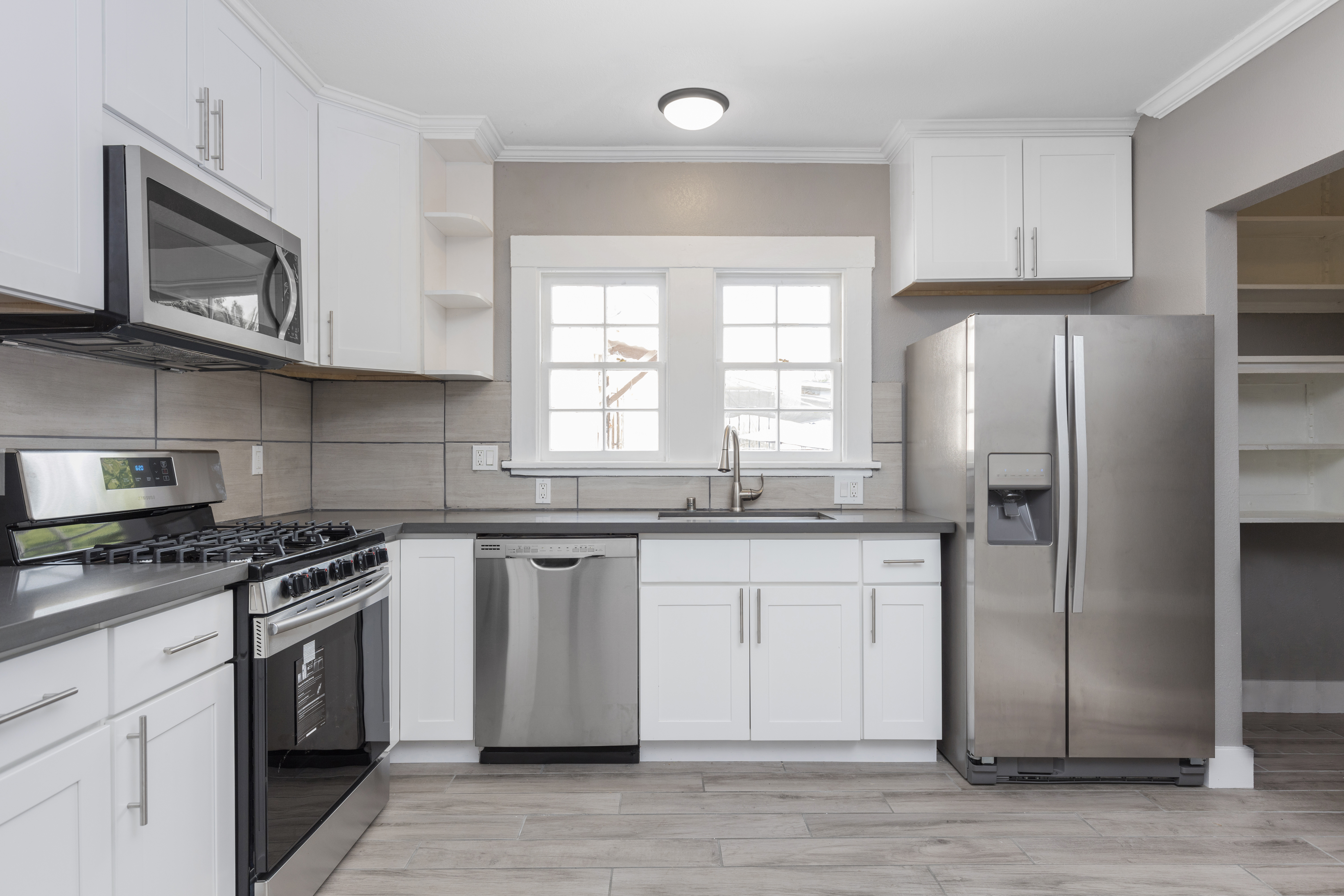 ---
Keeping your stainless-steel appliances shiny and clean takes a little bit of work. To remove fingerprints, food splatter, grease and more from your kitchen's metal surfaces it's recommended you use some specific cleaning products. This blog is a complete guide on how to clean stainless steel the correct way to preserve its finish and keep that like-new look.
5 Don'ts to Cleaning Stainless Steel
The first thing you need to know when you are cleaning your stainless-steel appliances is what not to do. Popular cleaning products will do damage to the finish, and even plain water can leave streak marks and spots.
First and foremost, these are the products and techniques to avoid:
Avoid chlorine bleach or any product containing it.

Don't use steel wool or wire brushes. These can cause bad gouges or leave residue behind that may cause rust.

Avoid abrasive cleaners or highly abrasive scrubbing pads. They can cause unsightly scratches and dull the appliances finish.

Only clean stainless steel when it's cool to the touch

Try to avoid using hard water, as it can leave spots or brown stains.
Tips for Cleaning Stainless Steel the Right Way
Although the list of what not to do seems a tad lengthy, there are some simple things that you can do to clean your stainless surfaces. Keep the following tips in mind for how to clean them properly:
Follow the cleaning and care instructions in the owner's manual. New stainless-steel appliances are treated with a protective finish at the factory, and some cleaning products can strip that finish.

Always wipe in the direction of the stainless steel "grain." Start at the top of the appliance and work your way to the bottom.

Use a nylon scrubber, mild liquid dish soap, and hot water for baked-on or stuck foods. Nylon scrubbers offer the perfect compromise–a tiny bit of abrasion to scrub away food but soft enough to not leave scratches. Once finished, be sure to rinse the surface and towel dry to prevent water spots or dark stains.

Instead of buying expensive stainless-steel cleaner at your local grocery store, try this home-made version! Combine 32 ounces of cleaning vinegar with 10-20 drops of food-grade essential oil in a spray bottle.

If your appliance is looking a bit dull, restore its shine with food-grade oil or lemon oil. Apply it in the direction of the grain with a lint-free cloth and buff it into your appliances–do this periodically after a routine cleaning.
Does your Appliance need Replacing?
When in doubt, always test a cleaner before using it on your appliances. Test on a surface that's hidden, like the back or sides, before cleaning on most visible areas. In the event that your appliance is already a little dingy and needs replacing, Super Terry can help install new appliances. Give us a call day at 412-364-9114 to schedule an installation today!