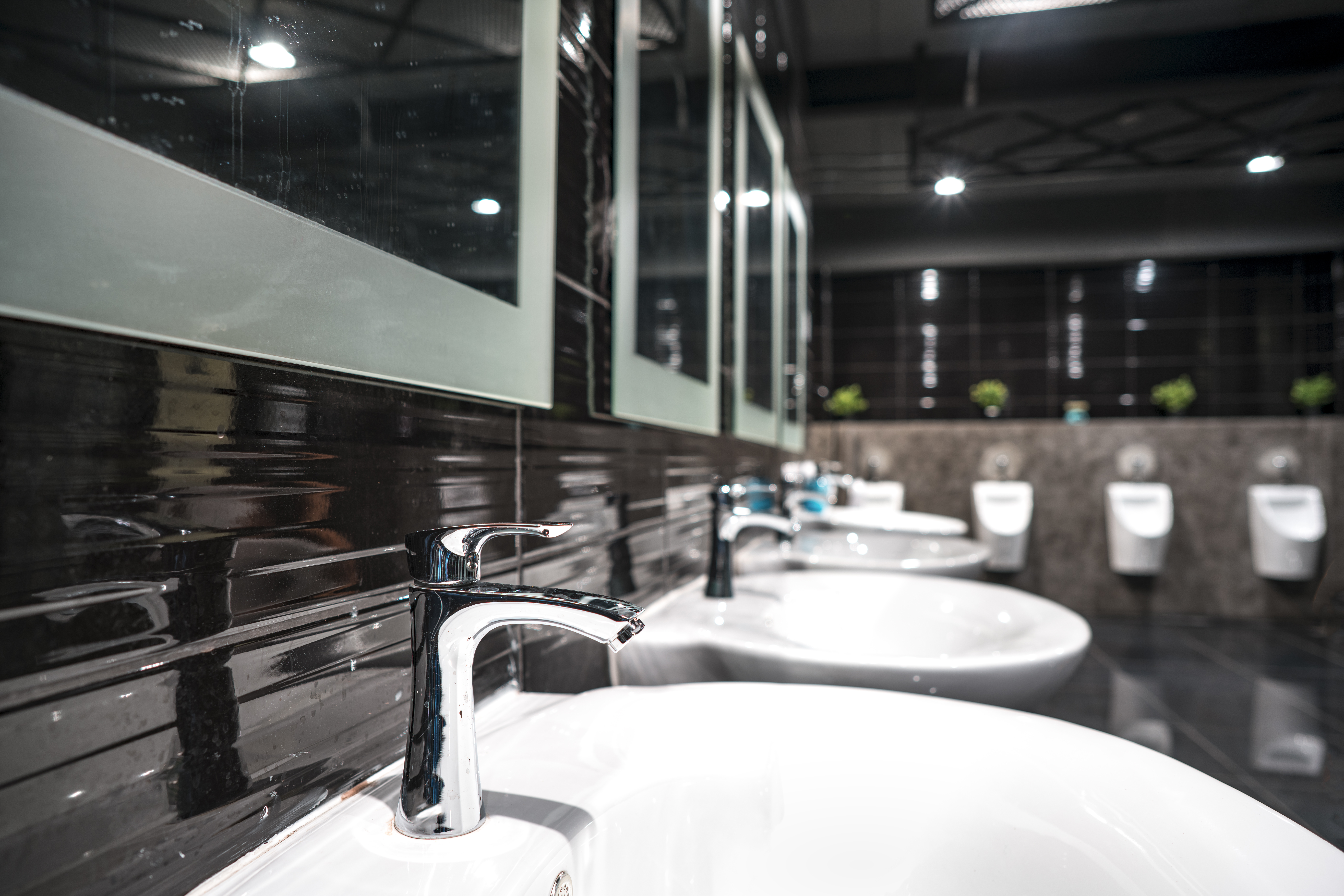 ---
At Terry's Plumbing, we text to talk more about the residential side of things, because we enjoy educating the average homeowner. But larger-scale plumbing is just as important. Today, we'll tackle some of the finer points of commercial plumbing for larger buildings and businesses.
Types of Commercial Plumbing Jobs
Commercial plumbers handle many of the same projects that a residential plumber would, but to a different scale and with unique demands. Common projects include:
Fittings and Fixtures
Buildings must be outfitted with the right plumbing components, which should also be regularly maintained. 
Installation – Commercial plumbers install essential fittings and fixtures, like high-capacity sinks and faucets, as well as toilets, each of which handles thousands of gallons of water daily.
Maintenance – Large buildings frequently have additional convenience and safety  features. Plumbers regularly inspect and maintain components like drinking fountains and emergency sprinkler systems. 
Leaks and Flood Prevention
It's one thing if you home bathroom springs a leak, but imagine this on a commercial scale. That's why commercial plumbers pay close attention to any instabilities in various components. 
Pipe and Drain Leaks – Drip, drip. A pipe or drain leak that starts small could become catastrophic. Commercial plumbers repair leaks in drainage systems and pipes to maintain maximum performance. 
Sump Pump Maintenance – Sump pumps collect waste water and push it away from buildings, which is the last line of defense to prevent flooding in the lowest levels of any building. Commercial plumbers regularly inspect and maintain these systems to guard against flood damage.
Contamination Protection 
Ew, why is the water cruddy? A substantial part of large-scale plumbing is avoiding contamination. 
Removing the Gunk – Plumbers inspect kitchen drainage for debris and checking drinking water lines to ensure that water is safe to consume. 
Respecting Safety Codes – There are various health codes to adhere to, and many areas require the use of backflow preventers to guard against contaminants working their way into the potable water supply. 
Who Needs Commercial Plumbing?
You already know that commercial plumbing is large-scale work. So, what types of places might benefit from the more complex skill set required for such jobs? In short, pretty much most public structures. A few examples include:
Offices
Toilets – Do you work in one of Pittsburgh's highrise buildings? Maybe your bathroom trips aren't the most pleasant. Especially in multi-stall bathrooms, a clogged or flooding toilet will draw attention…negative attention.  
Restaurants
Sinks + Faucets – Faulty equipment in a restaurant kitchen puts food at risk or prevents the chef from properly preparing it altogether. Fruits and veggies can't be rinsed, and if the water is off completely, you can't even make pasta. 
Apartments
Showers and Tubs – We've all seen the common TV plot when the resident upstairs floods his bathtub, crashing to the apartment below. While this might be an isolated incident, a faulty water system in the building could be to blame. You don't want the same problem to affect the entire complex, as it would result in widespread ceiling and flood damage. 
Trust Terry's For Your Plumbing Woes
Commercial plumbing is complicated, but essential. If you notice an issue like the ones we described, be sure to mention it a landlord or building owner to obtain a speedy repair. For your home services, count on Terry's Plumbing. We take the guesswork out of plumbing mysteries.