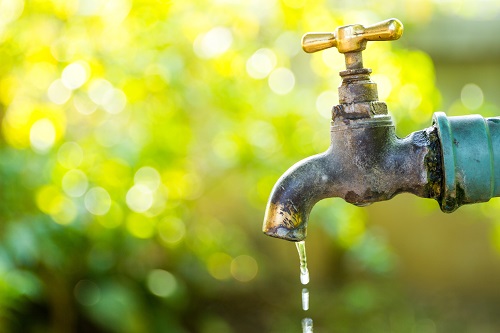 ---
If you're the outdoorsy type, summer is awesome. Warm weather. Maybe a summer vacation. Playing outside with your kids, or calling off work to spend the day at the pool. All in all, people love summer. There's nothing like it – especially after a long Pittsburgh winter! However, one thing that can derail a perfect summer day is  plumbing issues. Here are a few common plumbing issues we see come up each summer, as well as some tips to make sure you're being proactive about them.
Sprinkler Issues
Not everyone has sprinklers, but those who  do have probably run into some sort of issue with a sprinkler malfunction at one time or another. Whether it's one sprinkler head or the whole set, it's never fun dealing with sprinkler issues. Much like your drain or your fixtures, sprinklers can get clogged, blocked, or even leaky.
One way to be proactive about these issues is to ensure that everything looks good at the start  of summer. Take a look at each sprinkler head and make sure everything looks right. Also, make sure you steer clear of the sprinkler heads when mowing your lawn!
Flooded Basements
With summer comes those torrential summer downpours. Not only will it keep you from going outside, it may even keep you from going down to the basement to watch some Netflix. One way to make sure your basement doesn't open the floodgates is to invest in a sump pump.
Also, if you've been dealing with flooded basements for a while, you will have to r find the source. Throw some plastic on the walls and let it stay for a few weeks. After a while, see what parts of the plastic are wet. Then, seal the crack on both the inside  and outside of the basement. Consider buying some good waterproof paint out there to help keep the water out!
Give us a call. You won't be disappointed!
If you're struggling with some of these common plumbing issues, give us a call at Terry's Plumbing! As your reputable plumber in Pittsburgh, we can help you with your plumbing-related issues. Call today at 412-364-9114.