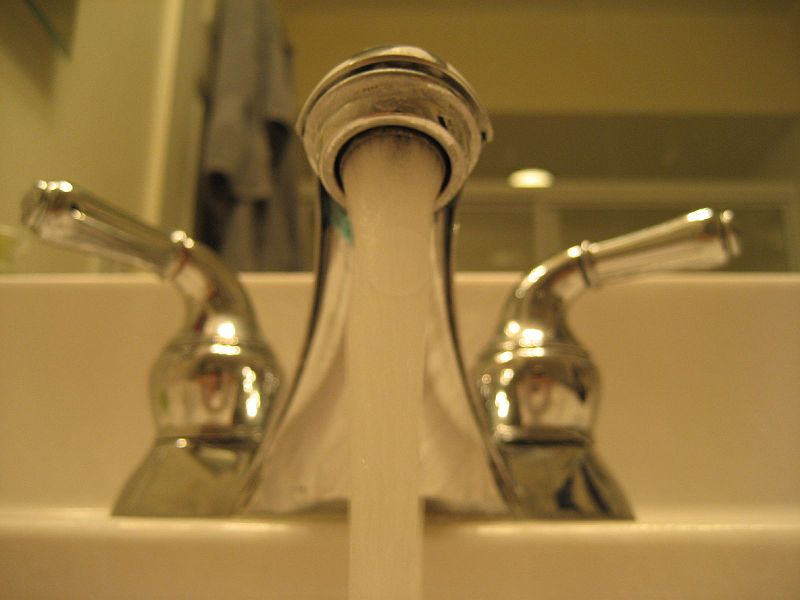 ---
Modern faucets are the recent rage of kitchens and bathrooms. Instead of acting as a common home staple, faucets are often now considered as the centerpiece of a kitchen or bathroom. Modern faucets have both the look and function that add design appeal to your home. Whether the faucet is motion sensor, touch-sensitive, or manually operated, updating the plumbing fixtures in your home and bathroom improve the overall value of your home.
Motion sensor (Hands Free):
Updating from a standard fixture to a motion censored one is a considerable investment. However, not only are you investing in an updated style, you're getting a faucet loaded with impressive and convenient new features. Motion sensor faucets are also environmentally friendly. The sensor ensures that water only flows if motion is detected. This feature ends up saving gallons of water over the years. Another great aspect of this faucet is the convenience it allows for busy cooks in the kitchen. A motion sensor faucet is a great solution for someone who is often cooking and cleaning in the kitchen. This faucet ensures a mess-free way to clean dishes because it takes away the task of having to turn on the water with dirty hands.

Touch-sensitive:
Touch-sensitive faucets are also considered an innovative home upgrade. Plus, kids will love it! Especially for kitchens, touch-sensitive faucets provide a useful way to tackle kitchen messes by a simple touch. Even if you find yourself with messy hands, tap the faucet with your wrist, or crazy enough, even your nose, and the faucet will turn on. Most touch-sensitive faucets also come with the pull-down and pull out function, allowing you to move and aim the nozzle wherever you need to. Together, these features of a touch-sensitive faucet introduce an inventive new way to approach the function of kitchens.
Manually operated:
Manually operated faucets may seem pretty old-fashioned compared to the faucets discussed prior. Nevertheless, updated manually operated fixtures offer their own twist on innovation. These faucets are more commonly seen in bathrooms, giving them a more modern look. A simple, sleek faucet has the ability to change the mood of a bathroom. Manual operation doesn't pose as much of a disadvantage in a bathroom. Mix up the design by selecting a modern sink and faucet pair that adds extra flair to your bathroom.
If you're looking to update your fixtures, remember to choose a design that represents your style. It is also important to keep in mind that certain finishes are easier to maintain and have a longer shelf life compared to other finishes. For example, brushed nickel is one of the most durable finishes. Installing a new faucet fixture to your kitchen or bathroom will significantly improve the style of your home. Although, some modern faucets are more expensive, the investment comes with added features that improve the overall functionality of your kitchen and bathroom.