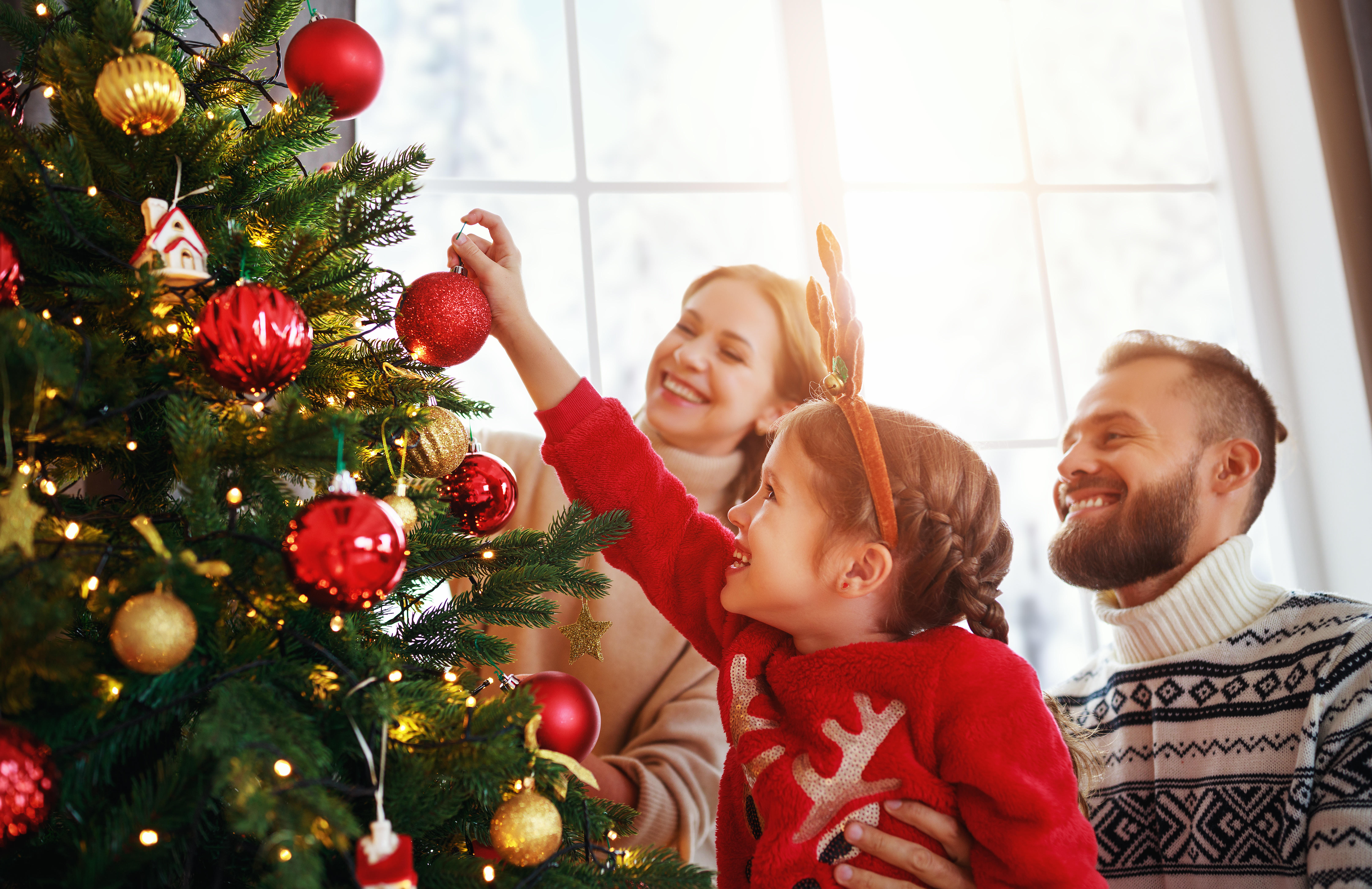 ---
With just a few weeks until the winter holidays, there's little time to deck the halls (and tree, house and yard). Create a quick and festive look indoors and out with holiday decorating tips ideal for any skill level.
Exterior Holiday Decorating 
Venture outside the time-consuming and traditional outdoor displays of icicle lights and character blowups, and opt for simple touches of elegance with your outdoor decorations this year. 
House and Porch 
Ditch the difficult Griswold light display and make an impression with manageable and attention-grabbing decorative touches. 
To embrace the season, wrap your railings and light poles in frosted garland to craft a snow-kissed wintery look. From here, if you want to take it a step further, create a porch display. Miniature lighted outdoor Christmas trees and wreaths adorning each front window will surely create curb appeal. The best part is that anyone can decorate this way—young or old, DIY savvy or not—and the postseason cleanup will be a breeze.  
Yard and Surrounding Areas
Holiday decorating is much more special when it extends beyond your house. Spruce up the yard and its different elements with a few merry accents. 
One popular option is to give your mailbox a festive look. Choose a seasonal mailbox cover to express the wonder of the holidays, and add in some bows and ribbons for extra pop. Have an outdoor fireplace? Give it the same holiday treatment as the one inside your home by adorning the mantle with sprays of pine or live garland complete with holly berries. Of course, you needn't stop there. Add a few strings of lights to illuminate features like a trellis or birdbath, too. 
Interior Holiday Decorating
Decorating the inside of your home may seem more complex, given elements such as the ideal color palette and existing home decor style. Don't overthink it. Instead, embrace the challenge and trust your gut. 
Color Themes
Holiday color themes can be anything you want them to be. From traditional red and green to pale pink and every hue in between, make your own theme.
A fresh starting point for any palette is to use white as a base color. Why? Because white works with anything. For instance, consider using it to accent your decorative elements with natural and live greenery, like pine, holly or woven twigs. White also enhances the vibrancy of metallics like gold and silver, and gives due attention to vintage features like mercury glass.
Where and How to Decorate
You might be thinking, "This one's easy, my living room and the Christmas tree!" Not so fast. While the tree is certainly the showstopper, you shouldn't be afraid to decorate different parts of the house.  
If your home has a spacious entryway, decorating the staircase is an opportunity you don't want to pass up. Add festive garland to the railing, or lanterns ascending the steps. In the kitchen as well, nick nacks like holiday-themed flour sack towels, wall art and even cookie jars add some charm. Want to add some whimsy without much hassle? Update older decorations for a modern flair, or use wrapped gifts as eye-catching focal points throughout your home. 
We're Here to Help When Plumbing Problems Interrupt Your Holidays
If during your holiday decorating journey you discover that Cousin Eddie is at it again, give us a call. Sewer odors and other plumbing problems don't have to ruin your holiday celebrations. Give us a call and get back to your seasonal merriment.