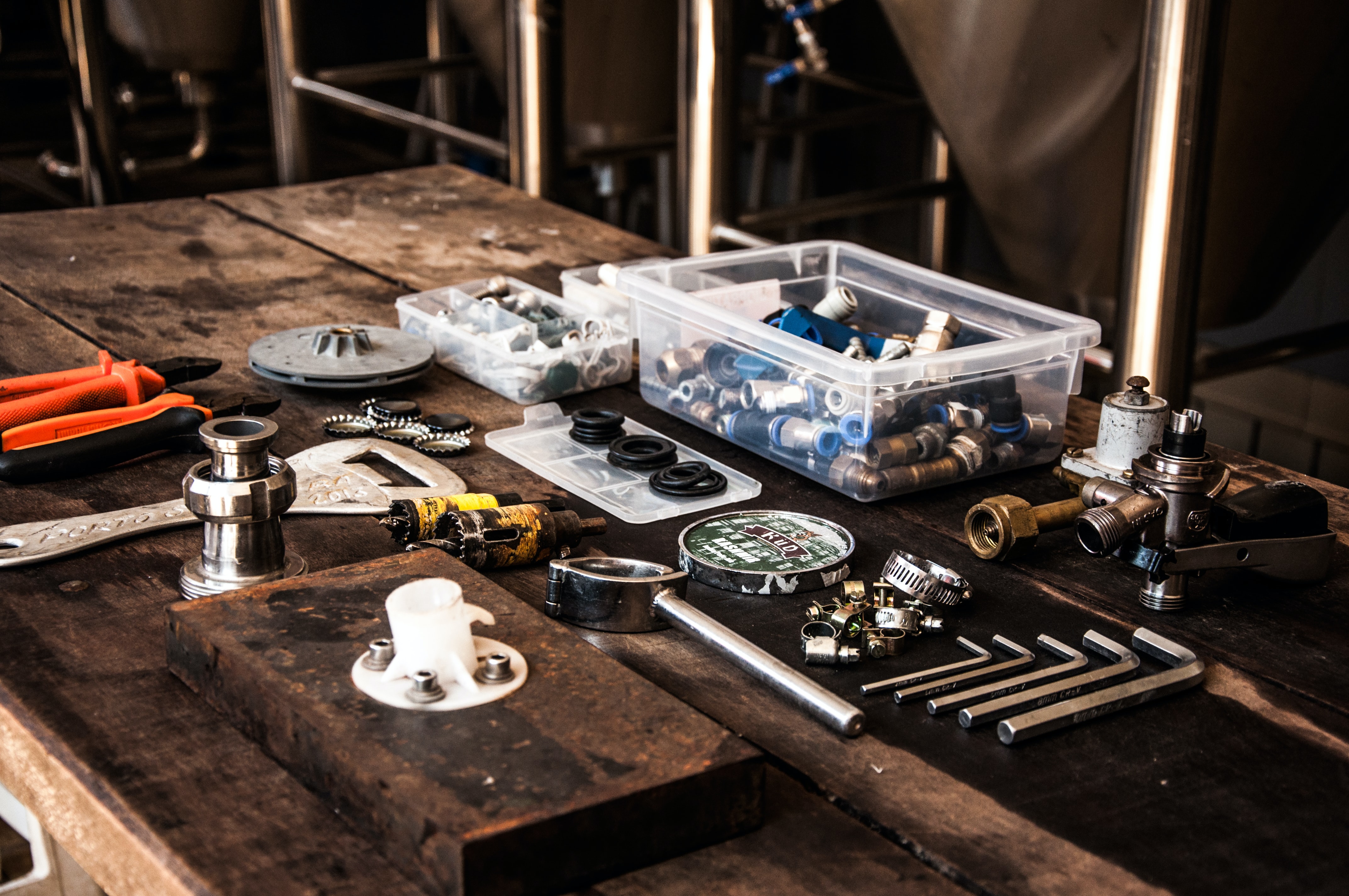 ---
In this blog we cover five tools under $20. These nifty plumbing gadgets make for great gifts for a friend, an avid DIYer or even for yourself.
(Image credit:  http://www.damienmcevoy.com/)
Kibosh Repair Clamp
This product could possibly be the best gadget a homeowner can buy. This simple to use repair clamp basically seals a leaking pipe in under five seconds. It is reusable, works on metal, plastic and multilayer pipes, and can also withstand 150psi. Once the clamp is fitted on the leaking pipe, it allows the pipe to continue to function under normal conditions until a permanent repair can be made. Which in turn saves you from a whole lot of water damage.
AutoCut Pipe Cutter
This cutter in particular is recommended because of its compact size and slick design. This pipe cutter doesn't have an opening like most others, instead it latches shut onto the pipe. This ensures that it doesn't snag on anything as you're cutting. As for the cutter wheel, it automatically tightens as you turn the AutoCut. Additionally, its spring loaded to provide a constant cutting pressure, so you'll never accidentally crimp your piping. This cutter comes in half inch, three quarter inch and one-inch sizes for your convenience.
PVC Ratchet Cutters
Having a pair of ratchet cutters in your toolbox is a must for every plumber and do-it-yourselfer. First off, these cutters don't require any kind of electricity or battery power. This is perfect in case you're working in tight spaces where power cords or battery packs will not fit, or if you work on a remote job site where power may not be available. Another great feature these cutters possess is that they cut a perfect 90 degree cut every time–so no need to worry about crooked cuts or wasting lengths of pipe.
MAGNA Handheld Butane Torch
This small soldering torch is definitely for the do-it-yourselfers who don't want to spend hundreds of dollars on a fitting replacement. This torch doesn't burn as long or as hot as a typical propane setup, however it gets the job done if you're working with pipes up to one inch in size. This powerful little handheld torch also comes equipped with an igniter–this way you don't need to carry an additional piece of equipment.  
8-in-1 Multi-Functional Faucet Tool
These 8-in-1 tools are an absolute game changer–who wouldn't want a tool that makes it easier to work under counters or in tight spaces. This lightweight tool is made of high strength plastic and comes with two durable aluminum alloy inserts. These inserts allow you to easily twist, tighten and loosen parts/components a whole 360 degrees.  For example, parts like faucet nuts and water supplies that are located in hard to reach areas can now be easily accessed and serviced–for its price this product is a no brainer.
Call Terry's Plumbing Today
Did your DIY go wrong? If so, then it's time to call the professionals! Give Super Terry a call today for all of your plumbing needs.