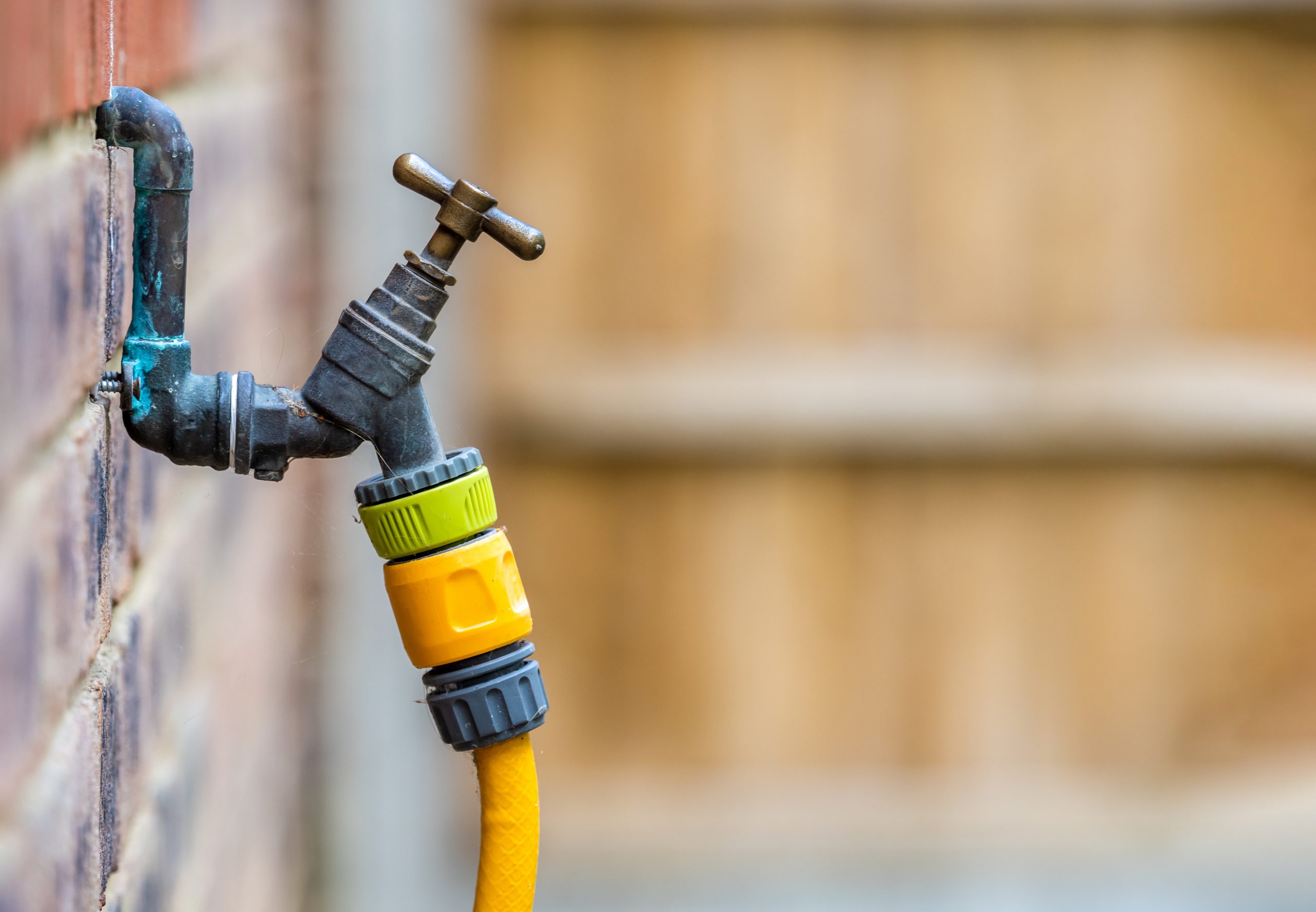 ---
An outdoor hose connection is a handy feature for gardening and other chores that call for running water outside of your house. The average do-it-yourself homeowner is more than capable of tying into an existing connection to install a faucet.  Below, we show you how to quickly complete this project so you can move forward with your weekend.
Tools Needed
      Pipe Cutter
      Carpenter's square
      Drill
      Spade bit
      Screwdriver
      Caulk gun
Materials Needed
      Hose bib
      Silicone caulk
      Deck screws
      Pipe and fittings
      Solder
Step by Step Process
1. Drill Locator Hole – At a point slightly higher than the cold-water pipe you will tap into, drill a locator hole with a long, thin bit. Bore through the rim joist, sheathing, and siding. To avoid splintering the siding, drill partway from the indoors out, then finish by drilling from the outside in.
2. Insert Hose Bib – From the outside, slip on the plastic gasket and push the hose bib through the hole. Apply silicone caulk around the hole and attach the hose bib by driving two deck screws that are coated to resist rusting.
3. Make Cuts – Hold a carpenter's square alongside the hose bib location and mark the cold-water pipe for the site of the tee fitting. Shut off the water. Cut into the pipe and install the fitting.
4. Assemble Pipes – Dry-fit a straight piece of pipe, an elbow, and a shutoff valve to the tee fitting. Make sure the hose bib slopes, so it drains when turned off.
5. Final Touches – Protect the framing with a heat-proof fiber shield, apply flux to your pipes, then solder them together. Once the soldered area cools down turn on the water slowly to check for leaks.
Call Terry's Plumbing Today!
In this article, we explained how to install a hose bib in a few simple steps. Plumbing does not have to be intimidating if you break it down into simple steps – anyone can master simple repairs and additions in no time flat! However, if repairs or additions like these seem daunting call Super Terry for help today.