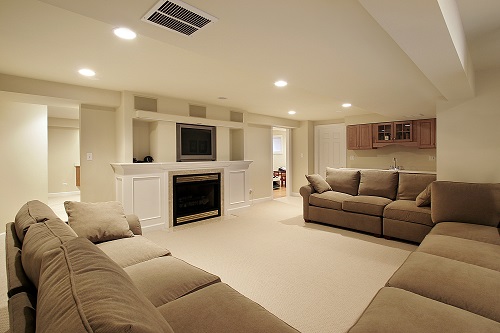 ---
Summer downpours cause basement flooding. Depending on your situation, even just a little bit of rain can cause a huge mess. In climates like Pittsburgh's, it's pretty important to consider waterproofing your basement – whether it's finished or not. Because you want to spend more time outside, and less time inside with the shop-vac.
Find the Leak First
The easiest way to find the leak is to cover the walls in your basement with plastic. Once it rains, see where the plastic gets wet and then patch the area. This is just the first step in waterproofing your basement.
Once you find the obvious trouble spots, you can make sure the other areas of your basement aren't going to let any ran in as well. If you see an area that looks like it could eventually be a problem, be proactive. Patch the hole before the hole becomes a watering hole.
Consider a Waterproof Paint
Once you've patched all of the troubled areas, you can move on to painting your space without having to worry if it will be ruined by a little rain. There are plenty of waterproof paints out there, and it's actually a pretty easy DIY job.
Once you pick the paint, it's just like any other paint job. Prime it and then paint it, like you would paint any other room. It's important to pay attention to detail, though. The more precise you are in your painting, the less you will have to worry about water seeping in.
Give us a call. You won't be disappointed!
If you're struggling with water in your basement or any other plumbing related issue, give us a call at Terry's Plumbing! As your reputable plumber in Pittsburgh, we can help you with your plumbing-related issues. Call today at 412-364-9114.