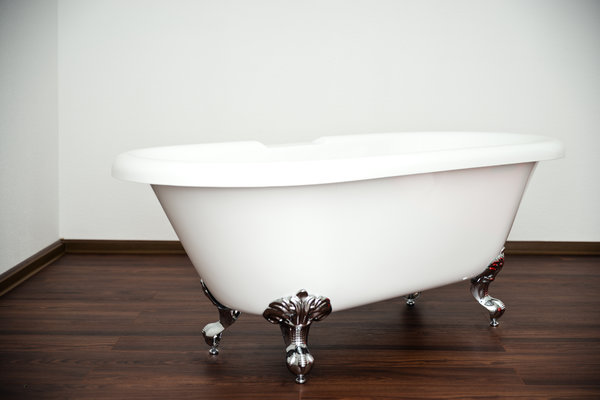 ---
As we reach the end of September, now is a good time to reflect upon the plumbing trends of the year so far. At Terry's Plumbing, we see a lot of changes in bathroom designs as homeowner tastes and priorities change. In this post, we'll explore some of the common bathroom trends we're seeing in homes in Pittsburgh.
Water-Efficient Fixtures
Environmentally-friendly fixtures are popular for multiple reasons. To begin, it's very personally satisfying to be eco-friendly. It's also financially smart, because low-flow fixtures help reduce utility bills.
If you're specifically looking for eco-friendly water fixtures in your home, look for the ENERGY STAR designation on products before you purchase them. ENERGY STAR fixtures are the best of the best, saving the most water with every use.
Luxury Shower Heads
Have you ever wanted a rain shower head? Have you ever thought about installing multiple shower heads in one shower stall? Do you dream of installing side-mounted body sprayers in your shower? Then you're not the only one. These innovations have been making their way into bathrooms as homeowners look for new and creative ways to improve the shower experience.
Age In Place Features
Homeowners face a problem as they age. While many older people wish to grow old in their own home instead of a nursing home, some people find this difficult or impossible. Accessibility is essential for older homeowners who wish to age in place.
Age in place bathroom features that make the bathroom extra accessible for people with mobility problems are rising in popularity. The following age in place features are becoming more common.
Walk in shower: As you get older, stepping up over a curb to get into your shower may become difficult or dangerous. A curbless walk in shower offers an elegant solution to this problem.
Taller toilet: Short toilets require the user to squat before sitting, which can be difficult for older people. Installing a taller toilet will make the act of sitting on the toilet less of a challenge.
Stainless steel grab bars. Grab bars are practical and, if well-designed, can also be attractive. We recommend stainless steel grab bars, because stainless steel matches many bathroom fixtures.
Built-in shower stools. For people who have reduced balance and coordination, like the elderly, sitting in the shower is safer than standing. Built-in shower stools allow people to sit safely during shower time. Shower stools are also useful for people who enjoy relaxing in the shower.
Open Shelf Storage
Open shelving is popular in all rooms of the house, including the bathroom. We recommend keeping rolled up towels on your open shelving.
Innovative Sinks
Homeowners seeking new, innovative sinks have a variety of styles to choose from. Undermount sinks are easy to clean and sleek in appearance, while trough sinks offer a lot of space for washing large items. Vessel sinks too are aesthetically beautiful and somewhat unique in design.
Pedestal Bathtubs
Pedestal bathtubs have an element of luxury to them, perhaps because they harken back to claw foot bathtubs of old. These modern and stylish bathtubs are becoming more common in newly renovated bathrooms and modern construction homes.
Your Source for Modern Fixtures and Quality Plumbing Installation
At Terry's Plumbing we provide modern fixtures and quality plumbing installation to homeowners across Pittsburgh. To find out more about our plumbing services and fixtures, contact us today.