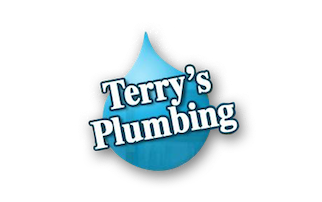 ---
The masses have spoken! This post compiles some of the most glowing compliments our customers have bestowed upon us and we're proud of our good work. Take a look for yourself.
"Terry's quote was $3,900…that's less than 1/3 the other two guys! Within an hour of Terry being there, there were 3 new guys at the house with a small backhoe getting to work on removing the old line. That was Wednesday afternoon, and by Friday mid-day, I had a new main-line and the work was complete, no hassles at all. 
"The best thing about this is that I told the first two guys that showed up how much the other companies quoted to replace that same line. Terry's could have quoted me just a few thousand dollars under the other guys' quotes, and I would have still gone with Terry's…but he didn't do that; he gave me a fair price even knowing he could have made more money and I would have still been happy. I will definitely be using Terry's for any plumbing jobs in the future!"
-Ted Kuhn
Rating: ♦♦♦♦♦
"I called Terry for replacement of a 550 foot gas line. He was prompt in all return calls, was very fair on price and was actually concerned about making sure the job was finished even after we paid. I appreciate the professionalism and job well done. Thank you!"
-Noah Paul Fardo
Rating: ♦♦♦♦♦
"Very good, Gas hot water heater cracked at 600 am called at 745 am and they began installing the new one at 820 am and for the quoted price. Could not ask for faster service or a better price very happy with Terry's."
-Todd Rich
Rating: ♦♦♦♦♦
"I have an older duplex in Pittsburgh. Basement never flooded until this summer. First plumbing company was extremely over priced and I felt they tried to take advantage of the situation. Then I had three other plumber flake – either not call back or no show. Then Terry came out. Long story short he fixed my problem (tree roots destroyed pipe in front yard) and he did not over charge me. Was half of what one of the other Pittsburgh plumbers wanted to charge. He did a good job."
-Brian Fenters
Rating: ♦♦♦♦♦
"Awesome service from Rick, He was very thorough in explaining the issue and potential future issues as well as answering all my questions and giving me advice for around the house."
-Kyle Holgate
Rating: ♦♦♦♦♦
Thanks to everyone who left such kind feedback about our services! At Terry's Plumbing, pride of workmanship and customer relationships are what make our day-to-day work all worthwhile. We're honored when our customers take the time out of their busy schedules to leave positive feedback. You can read all of our Google reviews by visiting our Google+ page.
We've been serving the Pittsburgh area for over 30 years. To become one of our satisfied customers, contact us today