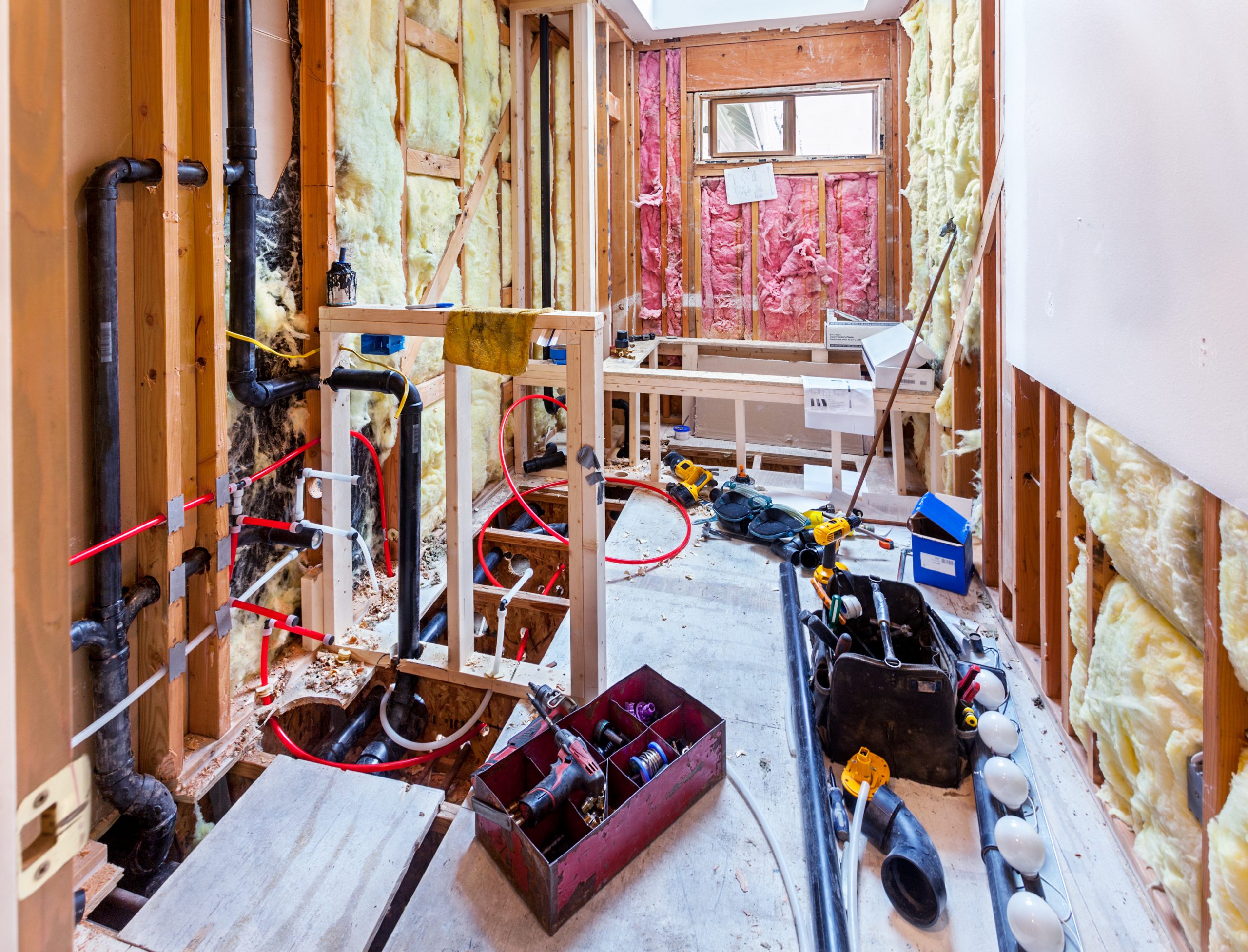 ---
When planning construction, the plumbing rough-in will be a critical component of the beginning portion of the building. The rough-in process requires careful planning and expert installation of the plumbing lines that connect newly constructed homes with the rest of the area's supply and waste systems. In this blog, we cover rough-in vs finished plumbing and we discuss why it's important to give plumbers the necessary time for a proper installation.
What Is Rough-In Plumbing?
Rough-in plumbing includes installation of the portions of the plumbing system most homeowners don't typically see. This work happens after framing and before the walls go into place. It includes the supply and waste lines and vents for the plumbing system. While this process does not look pretty, it is a crucial portion of your home's plumbing. Without proper rough-in, leaks could occur or the fixtures may not have adequate water or waste lines.
Never skimp on choosing a contractor for rough-in plumbing. In fact, you should make sure that the contractor doing this work is a licensed plumbing contractor and not a general contractor. Plumbers have a better knowledge of designing and installing this work than general installers do.
Rough-in Plumbing vs Finished Plumbing
If you're planning for a new bathroom, kitchen remodel or home renovation, it helps to understand what rough-in means so that you can plan ahead for plumbing needs. Rough-in plumbing refers to the earliest stages of a project and only includes the basic pipes and connections. Typically, rough-ins include more work than finished plumbing. On the other hand, finished plumbing is more or less ready to use. A finished room will have the final sink, faucets and cabinets all attached and in working order! 
How Long Does Plumbing Rough-In Take?
The process required for a plumbing rough-in can often require several days. While average home constructions only need three to five days for this process, several factors can extend the time. For instance, larger construction projects, such as those for multi-family apartments will require more time for roughing in plumbing. The same holds true for larger single-family homes with multiple bathrooms.
Having enough people to complete the work in a timely manner is important to reducing the time needed for roughing in. However, scheduling conflicts with other construction contracts or inspectors can also contribute to delays. For instance, electricians typically install the basic electrical supply lines while plumbers do the roughing in work. If the electricians experience a delay, roughing in, or having the initial phase inspected could also be delayed.
Trust Super Terry for all of your Plumbing Needs
If you have a new project planned, trust Terry's Plumbing for expert installation. Contact us by phone ((412) 364-9114) or send us an inquiry online for more information about our plumbing repair and installation services.