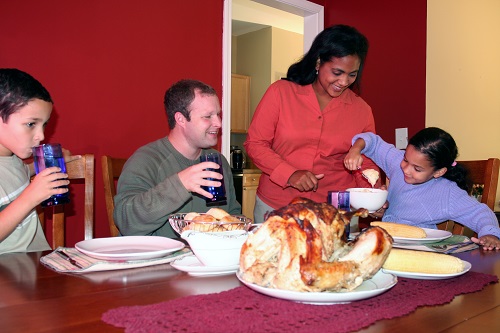 ---
If you're hosting family or friends this holiday season, you've probably already started preparing. Cleaning and preparing your home can feel like a fulltime job, and the bathroom always feels like the steepest mountain to climb. With a few of these tips, you'll not only have a perfectly clean bathroom, but one that will have your guests wanting to come back year after year!
Clean, Clean, Clean!
This probably goes without saying, but no one ever wants to use a dirty bathroom. You've probably already scrubbed, wiped and sanitized every surface possible, but there are often a few things we overlook.
If you really want to impress  your guests, go the extra mile. Treat your faucets and other fixtures to a good lime descaling to bring them back to their shiny glory. Give your drains a little TLC, even if they're running fine. And don't forget to check behind the toilet. You'd be surprised how dirty it gets.
Ambiance is Everything
You want your guests to feel as comfortable as possible while staying with you. So taking a little time to make your guest bathroom beautiful is a great way to do just that. And we're not talking about those little decorative soaps that no one ever uses. Add little touches to your bathroom, like candles, seasonal decorations and personal touches.
It might seem inconsequential, but making your guests feel at home will help everyone enjoy their stay much more. If you're sharing the bathroom with your guests, take care to tidy up after yourself and be respectful of everyone's need for the room.
Extra Amenities
Believe it our not, your guests probably won't be travelling with everything they need for their stay. As their host, you can really help them cut down on their suitcase size by providing a few key products. Towels go a long way – and save your guests from packing used, possibly still wet towels back into their luggage. Additionally, stock up on soap, shampoo and other toiletries, such as cotton swabs and toothpaste. Not only will your guests thank you, they won't have to borrow your personal items!
Call Super Terry for Help with Your Bathroom
From plumbing to remodeling to lighting, Terry's Plumbing can handle all of your bathroom needs and make sure it's ready for even the snobbiest houseguest. Contact us today to learn more.