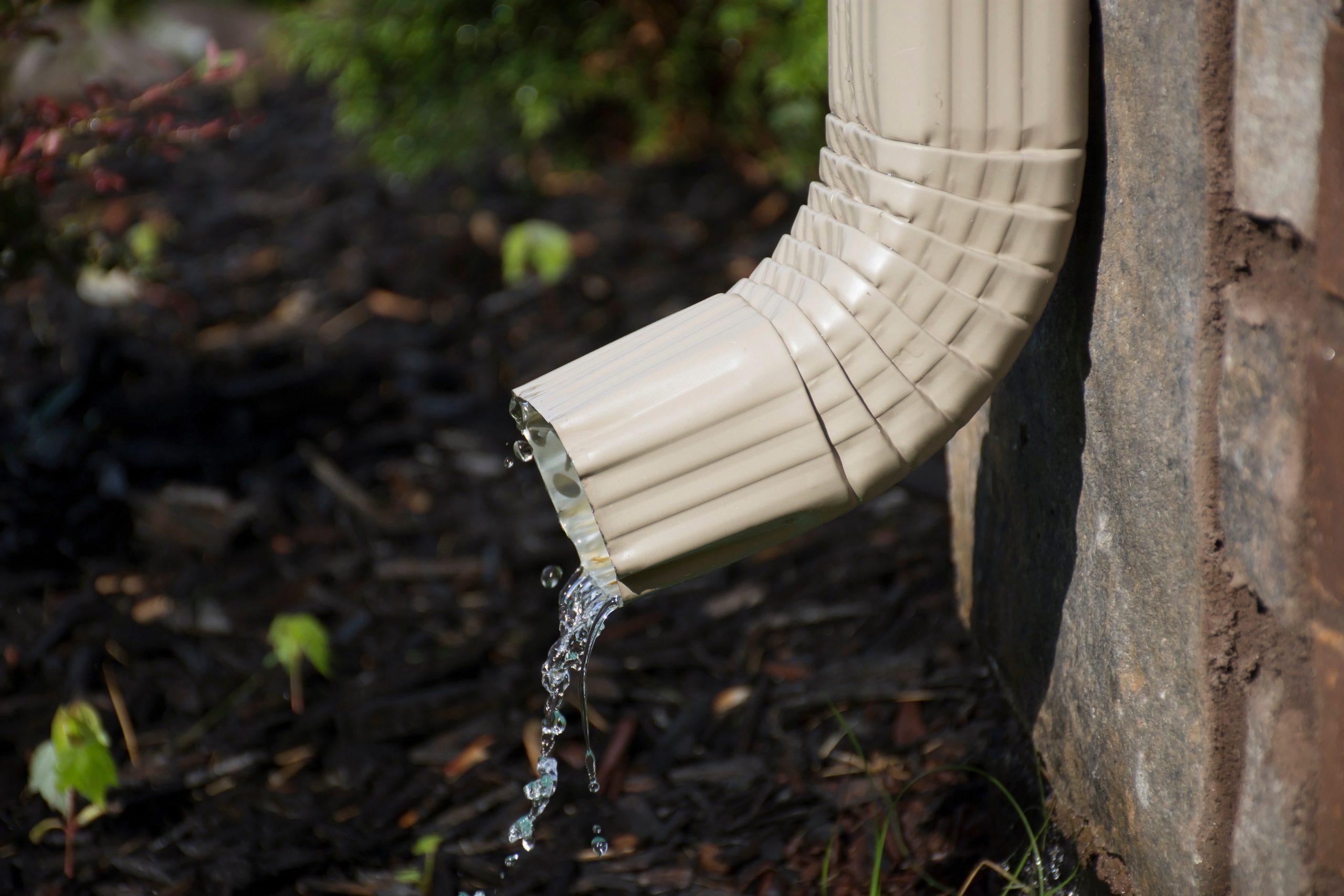 ---
Downspouts are a very important part of any house. They attach to the gutters at the top of the eave and run rainwater away from the building exterior. Downspouts are available in vinyl or aluminum, but both follow the same installation methods.
One important step in the installation process of downspouts is positioning them in the proper location on the ground. To ensure that stormwater is running into proper drainage areas, check that your home's downspouts are directed away from your home's foundation. Downspouts should also end in grass or another place where rainwater can be absorbed.
Over time, things may change and you may find it necessary to change the direction of the downspout. Redirecting any downspout can be accomplished in just a few minutes with these simple steps outlined below.
Supplies
Tools
Step-by-Step Instructions
Cut the existing downspout a couple of inches from the bottom with the hacksaw.

If you have a standpipe, use a plug with a wing nut or expansion plug to block the waterway.

Attach the elbow joint to the new end of your downspout with the elbow going over the downspout.

Use the needle-nose pliers to crimp the two pieces together.

Secure the elbow with the sheet metal screws on opposite sides, holes may need to be pre-drilled.

Install the extension by sliding it over the elbow.

Secure extension with sheet metal screws.

Finally, position the extension at least 5 feet from the foundation of your home or so rainwater flows away from your property.
Contact Super Terry Today!
Even with this guide in mind, rerouting your downspouts is still a project you'll likely dread. Don't go it alone, especially if you lack the time or physical ability to do so safely by yourself. Instead, give Terry's Plumbing a call today!