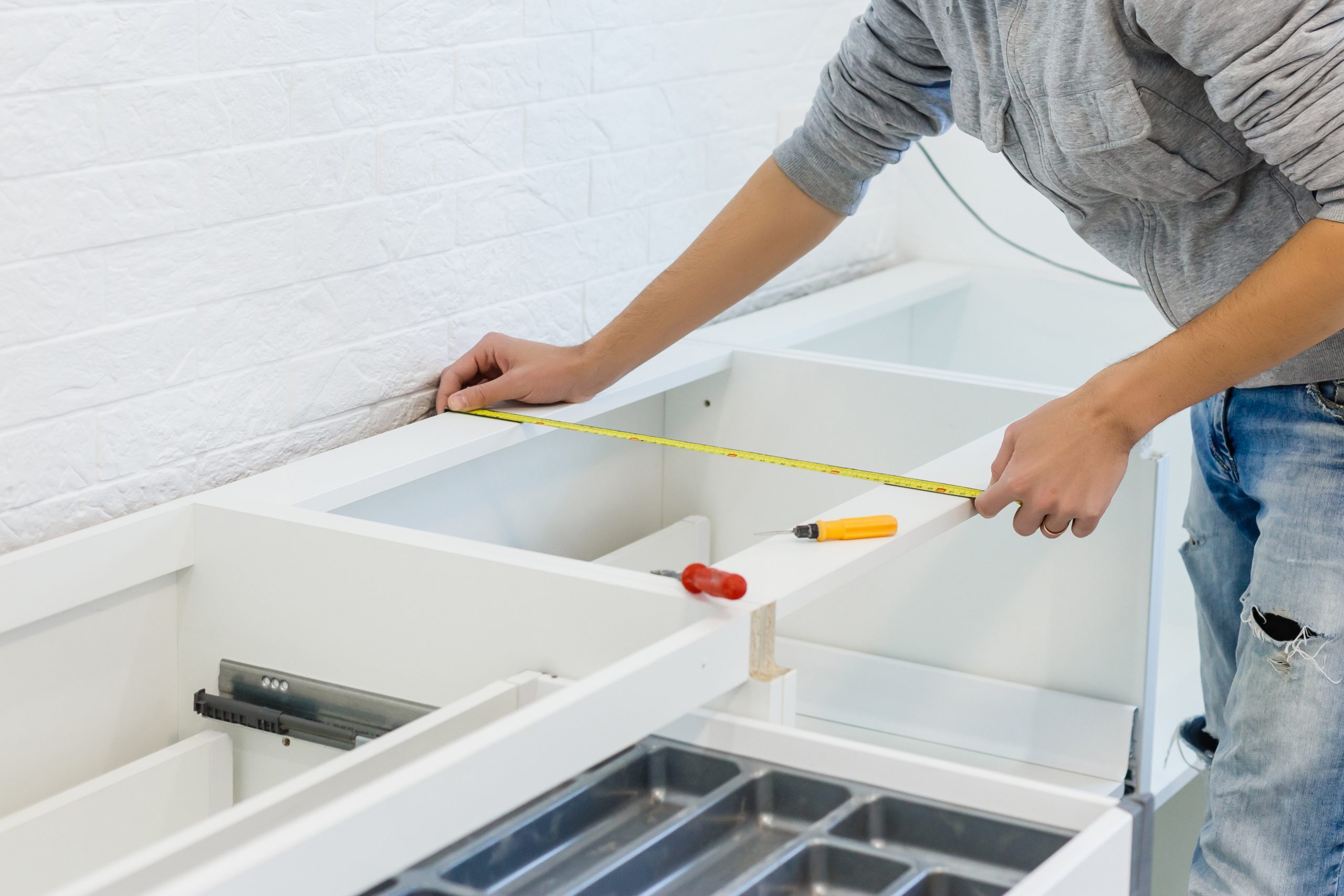 ---
Hundreds of factors come into play when planning a kitchen remodel and of all the rooms in your home, kitchens are the most complex. The average cost for a complete kitchen remodel is about $60,000, which is the most money homeowners spend on any home improvement project. And with good reason –kitchens are the hub of the home. Most homeowners remodel their kitchen just once during their time of ownership, so it's important to get it right. Effective planning is essential for things to run smoothly, so to help ensure you're happy with your remodel keep on reading for our smart strategies for kitchen remodeling!
#1 Plan, Plan, Plan!
Planning your remodel should take more time than the job itself. If you plan well, the amount of time your home is under construction will be minimized. Additionally, you won't be tempted to change your mind on things once construction starts. Plus, you'll most likely save some money. Below are some tips for planning to help you get started:
Study your Existing Kitchen: To avoid mistakes, create a drawing of your kitchen that includes measurements for everything. Yes–this includes doorways, walkways, counters, appliances, shelving etc. That way when you're at the home improvement store, you don't run the risk of buying something to big or small for your space.
Design with Ergonomics in Mind: Do you want drawers or pull-out shelves? Should the height of the counter be taller or shorter? Do you go with a wall oven or a range? These are all features that enhance the accessibility of your kitchen and make it easier to work in.
Plan for the Unforeseeable: Even if you think you've accounted for everything you should still expect the unexpected. Always build in a little bit of leeway for completing the project–for example, want it done by Thanksgiving? Then plan for everything to be done by Halloween instead.
#2 Keep the Same Footprint
Nothing makes the cost of the remodel faster than changing the locations of things. If you knock down walls, have the plumbing rerouted or have electrical outlets moved, you're going to pay a pretty penny and there's a chance that problems can pop up. If possible, keep everything in the same location. This will save you time and money in demolition and reconstruction costs, plus it will cut down on the amount of debris your project generates.
#3 Be Quality-Conscious
Functionality and durability need to be one of your top priorities during your remodel. Low-quality bargains or products with short warranty periods have no place in your remodel. While higher quality products with a better warranty may cost more, in the long run with proper care, they'll look and function great for a long time.
#4 Add Storage, Not Space
Having extra storage space never goes out of style. But if you're sticking with the same footprint, here are some ideas on how to expand your current space:
Install cabinets that reach the ceiling: Yes, this may cost you more but you'll gain valuable storage space. So those once-a-year items and Christmas platters from your great Aunt Suzie will now have a permanent home and be out of your way.
Hang it up: Mount small shelving units on any unused wall areas or inside cabinet doors. This way you can hang pots, pans and large skillets to free up space for other kitchen items. Another space saving tip is to use hooks on the backs of doors for aprons, brooms, and mops.
#5 Communicate with your Remodelers
Establishing a good rapport with your construction team is essential for staying on budget. To keep your project running smoothly:
Check on the project during work hours: Your presence broadcasts your commitment and interest to the project.
Establish a communication routine: Leave your contact information with the project manager and check in every so often. Leaving your information will also make it easier for other members of the construction team to reach you.
Be kind: Treat your remodelers kindly, a little hospitality can go a long way. Offer refreshments, give praise when warranted, and try and resist pestering them with pointless conversation. Your remodeling team will work better when refreshed and focused.
Get Terry's Plumbing!
There is so much to think about when planning a kitchen remodel that it's easy for some things to get lost along the way. To help keep your frustration level down while the construction is going on contact Terry's Plumbing! We can help you create the kitchen of your dreams.