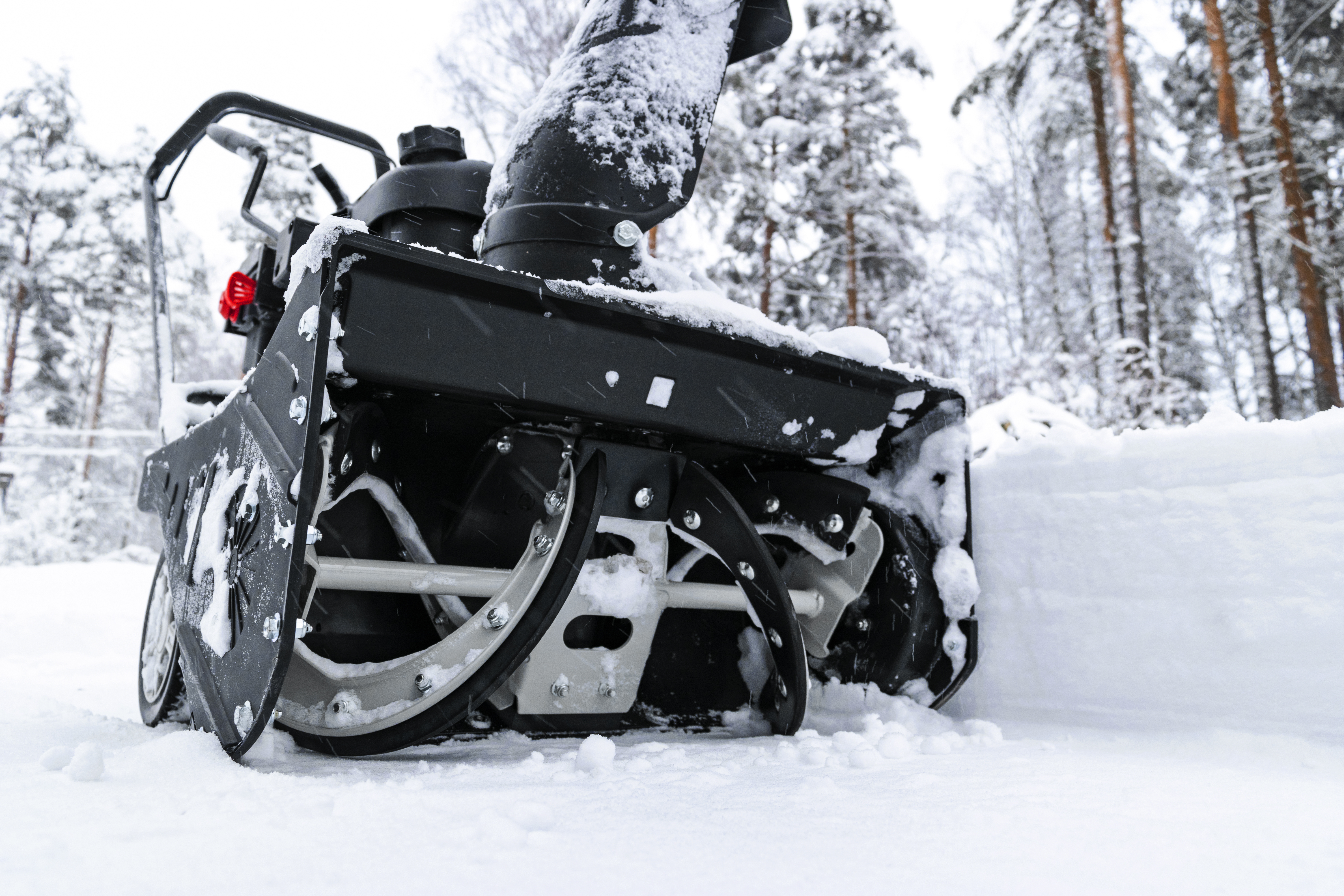 ---
Around this time of year when shoveling snow becomes a chore, it's always tempting to buy a snow blower. Before you invest, take a minute to read our blog to learn about types of snow blowers and their key features.
Types of Snow Blowers
Single-stage – These types of snow blowers feature a horizontal auger/blade at the front of the machine. As it rotates rapidly, the auger scoops up the snow and tosses it out the chute. The fast-paced motion of the auger is what creates the force that blows the snow away. However, this type of snow blower isn't too powerful and can only blow snow about 15 to 20 feet away.
Two-stage – These snow blowers are usually fuel-powered, making them much more powerful. They feature a powerful fan that works in combination with the auger to draw in more snow and forcefully blow it away. Depending on the weight and depth of the snow, a two-stage snow blower can blow snow about 35 feet away.
Three-stage – When it's time to bring out the big guns, a three-stage snow blower is what you need! In addition to the rotating auger and fan, they also have an accelerator for added power. This accelerator allows for the auger to grind through chunks of ice and aids in removing slush from the chute. Because of its added power from the accelerator, a three-stage snow blower can blow snow over 50 feet away.
Features to Consider
Fuel type – Snow blowers are like most outdoor maintenance machines. They can either be powered by electricity, rechargeable batteries, gas or diesel. Gas and diesel snow blowers usually are a lot more powerful than other electric or battery powered models. You also are not restricted by an extension cord or battery life. As for electric snow blowers they are typically easy to store because of their small size and they are quite affordable. The only downside is that mobility is limited due to the machine having to be plugged into an extension cord. Battery operated snow blowers are relatively new to the market and seem to be quite promising. It's a fume free option and you don't have to work around an extension cord–what more could you want?

Size and weight – Gas and diesel powered snow blowers are the largest and heaviest out of all models. These machines can weigh between 100 and 300 pounds or in some cases exceed that. Electric are battery powered snow blowers are the lightest models and are known for being compact in nature. Electric machines weigh in at around 30 to 60 pounds, while battery powered machines are between 50 and 70 pounds.

Wheels vs. tracks – Snow is slippery, this could make it hard to maneuver your machine. But, that is when snow blowers with tracks come in handier than ones with wheels. Wheels can spin and lose traction on ice or snow, while tracks dig in and help pull the machine along.
The Most Recommended Snow Blowers
Super Terry is here when Plumbing Problems Strike!
If during your snow clearing endeavors you discover that something is off about your sewer lines, give us a call. Sewer odors and other plumbing problems don't have to ruin the season.