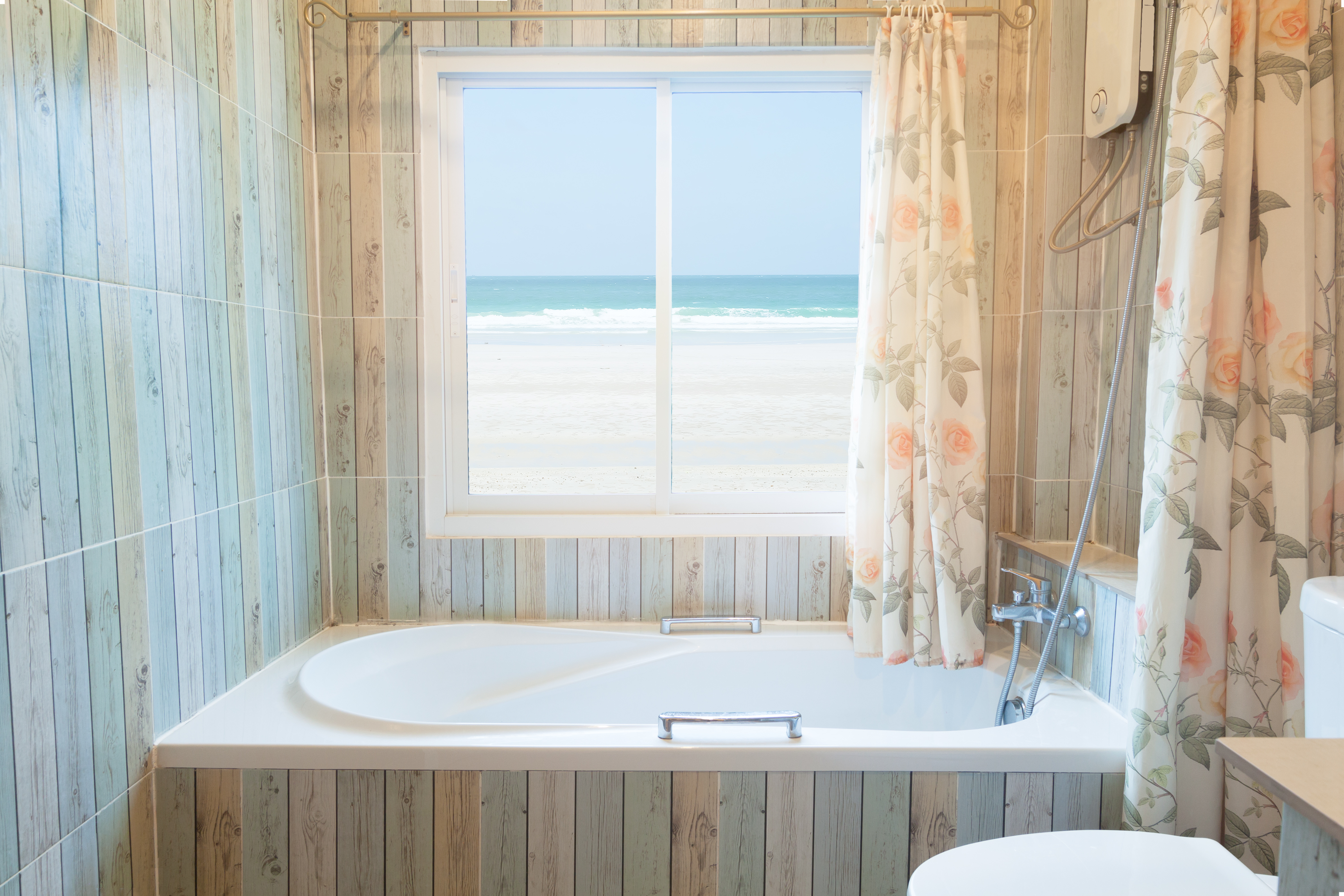 ---
For many, the bathroom is a quiet retreat to destress from the ups and downs of everyday life. You come home from work, pour a glass of wine, and soak in the tub. What could be more peaceful? Maybe a day at the beach…Or perhaps you could have both! Check out a few ways to incorporate summertime bathroom décor to create a relaxing oasis in your very own bathroom. 
Beachy/Nautical
When you think of the beach, images of sand and soft hues come to mind. In creating your beachy bathroom vibe, consider incorporating elements you would encounter in tropical spaces. Soft blue vases, seashell wall art and even authentic coral would work here. For a more permanent upgrade, a blue or white coat of paint would create that clean, crisp ambiance reminiscent of summer vacation–all year long! 
Bright Hues
Some of us find the vibrance of nature simultaneously invigorating and relaxing. If this is more your style, take your queue from the sun. Add pops of naturally bright primary colors like yellows and oranges to bring the vibrance of summertime into your bathroom and your home. Framed pictures and brightly-colored towels are simple and cost-effective ways to achieve this look. 
Go Natural 
Of course, no theme is complete without natural, textural elements. To this end, wood, bamboo and greenery are essential to your summertime bathroom décor. Instead of a waste basket, repurpose a woven basket for function and flair. And who says that plants are only for your sunroom? Potted tropical plants and grasses strategically placed near your tub and windows bring nature inside!
Trust Terry's Plumbing for Your Bathroom Remodeling Needs
There are SO many quick and easy updates that you can do on your own to revamp your bathroom for summertime. When you're in need of a bigger remodel, there's Terry's Plumbing! Get in touch with us about your bathroom renovation needs, and we'll create the bathroom of your dreams!