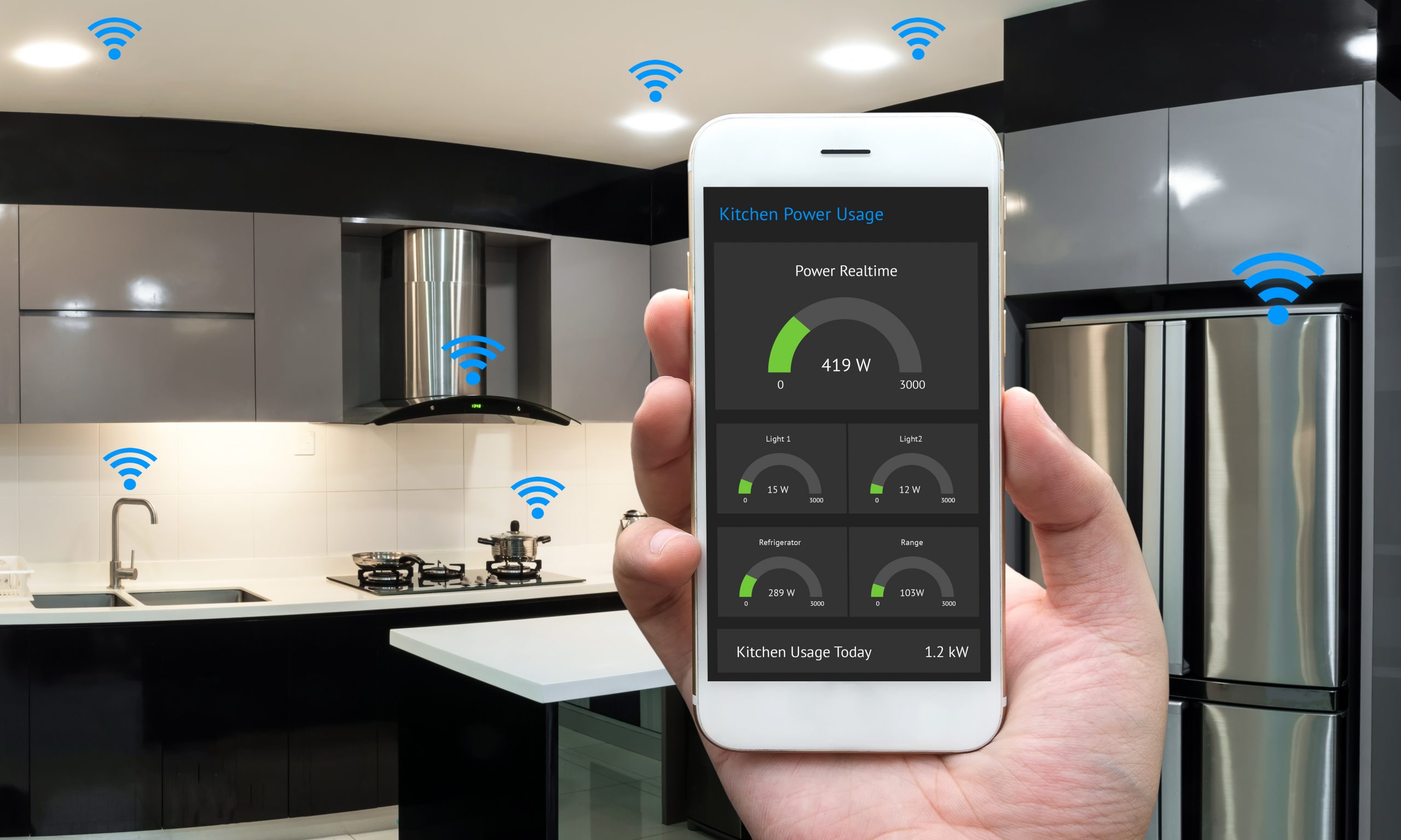 ---
As technology continues to advance, we get what seems like a glimpse of what it's like to be a Jetson. As a result, even the most basic appliances we use on a day-to-day basis have become more advanced. In this blog we showcase some of the coolest smart kitchen devices and appliances you can purchase today.
Samsung Family Hub refrigerator – $3,400
Samsung's range of Family Hub fridge/freezers are the original smart fridges. Designed to be the "hub for your family" the fridge features a smart display with five screens: a digital pinboard/photo display/calendar, a cooking screen for your recipes and shopping lists, an entertainment screen, a smart home screen, and one for anything else you fancy adding. However, the Hub is more than just a fancy smart screen.
Three cameras inside let you see the contents of your fridge from the companion SmartThings app as well as through the device's screen. The fridge can also double as a command center for your smart devices. From here you can control your lights, cameras, thermostat, and more by swiping on the display panel to the Smart Home screen. There is also a separate Ring app to access any cameras or video doorbells you have–so you can see who is at your door from your fridge.
Smart WiFi Instant Pot 6 Quart – $150
No smart kitchen would be complete without an Instant Pot. A multi-tasking marvel the Instant Pot is an electric pressure cooker, slow cooker, rice cooker and more in one. The beauty of this model is its simplicity. There are 48 presets on board, allowing for easy cooking and prepping. The large LCD display provides everything you need to know about cooking time, temperature, pressure, and status, among others. While the Wi-Fi on board allows you to control the gadget with your voice using Alexa.
Revolution Cooking 2-Slice High Speed Smart Toaster – $300
Every toaster on the market has used the same heating coil technology invented in the 1800s–until now. This innovative appliance by Revolution Cooking features smart technology that toasts bread in a fraction of the time, locking in flavor and producing your preferred browning and level of crispness. An intuitive touch screen automatically lowers the bread into the toaster, with extra-wide slots that allow you to toast a range of morning favorites, from bread and bagels to waffles, English muffins and toaster pastries.
Cafe Smart SCA Drip Coffee Maker – $350
Start the day with coffee brewed to perfection. Equipped for Wi-Fi connection, this drip coffee maker can be paired with your smartphone using the SmartHQ app, Alexa and Google Assistant. This allows you to control the strength, size and temperature of your brew from anywhere, and to schedule brewing in advance. You can select from 1–10 cups of coffee, 4 different strengths include Gold, Light, Medium and Bold, and any brew temperature from 185°F–205°F.
U by Moen Smart Faucet – $370
Being the most used and touched fixture in your kitchen, your faucet is a workhorse. But with some built-in intelligence, it can go from functional to fantastic. The U by Moen Smart Faucet is a touchless tap that lets you activate the water flow with a wave over the sensor. But the real smarts come when you connect it to the app and enable voice control through Amazon Alexa and Google Assistant. Being able to ask Alexa to turn on the faucet as you approach with a big pot is quite the feeling of power. The Moen app also shows you how much water your tap has used, and lets you program a timeout to shut the water off after a set amount of time.
Call Super Terry Today!
The best news about smart kitchen appliances is that, even with all the recent advancements, things are only going to get better. Devices will continue to improve and will become more customizable, so we'll be able to have more control over our homes and the appliances in them. There are many high-quality products out there and at Terry's Plumbing it's our goal to bring them to our customers! If you are ready to remodel your kitchen, schedule a consultation with us today.