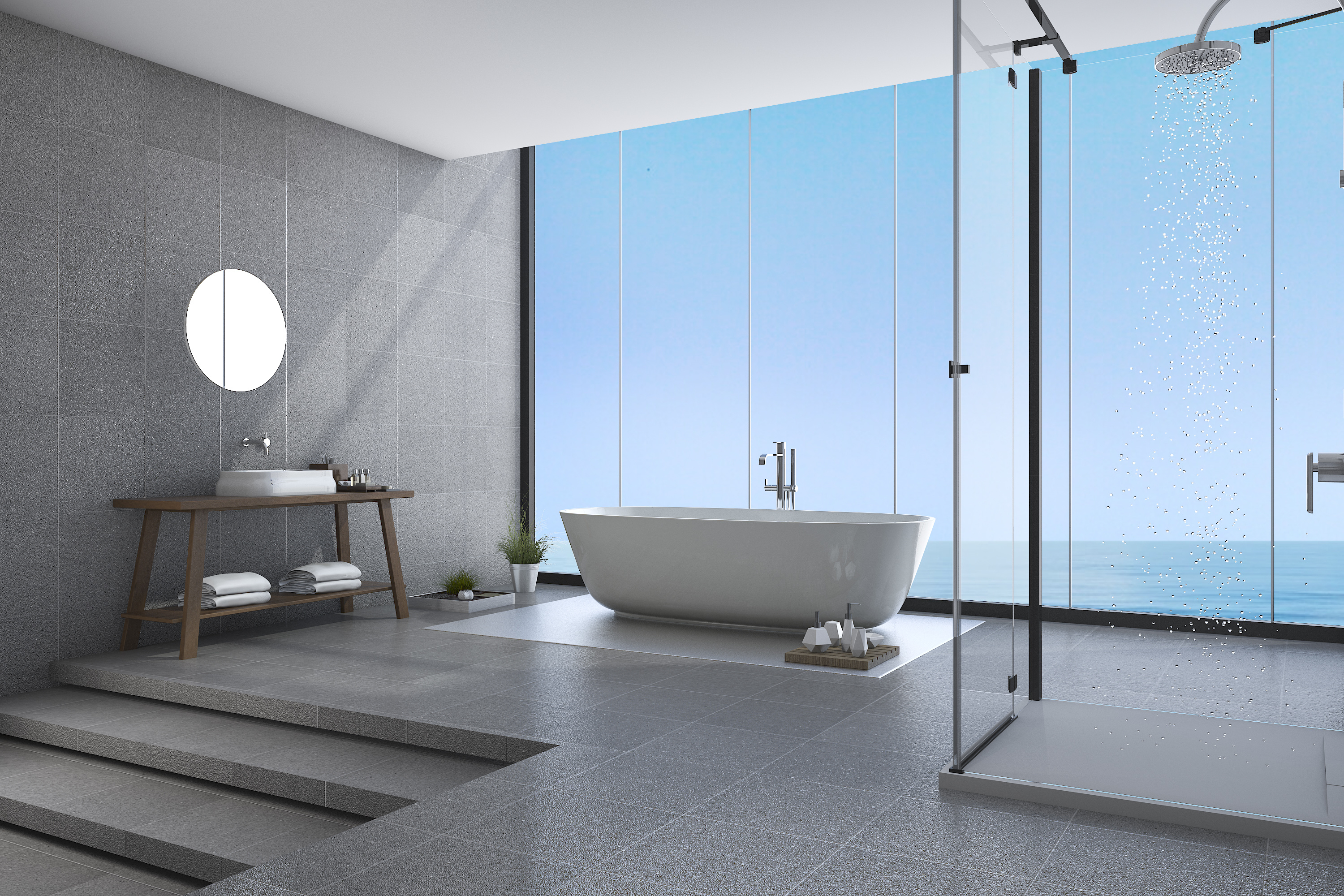 ---
It's time to remodel your bathroom. You've been putting it off for years, but you're finally ready to give it a shot. Maybe you're even going to try and do it yourself to save a few bucks? They make it look easy enough on TV. Go out to your local home improvement store, grab a few new fixtures, a new vanity, maybe some tile? Get home, put it all together, throw a fresh coat of paint on the walls and, voila, you have a bathroom worthy of its own episode of an HGTV show.

Not so fast, my friend. First, you need a plan. And we're here to help.
The master plan for your master bath
The master bathroom should be the nicest and biggest bathroom in the house. Here are a few things to consider when planning your master bath remodel.
Who uses it the most?

What sorts of fixtures are important?

What colors do you like?

What material are you going to use for the floor?

How about the backsplashes?

His and her sinks?
Whether you're trying to pull off the renovations yourself, or you've hired a contractor, these are all questions you'll need answers to before committing to any sort of plan.
Who's going to use it anyway?
Depending on the size of your family and the location of the master bathroom, you and your spouse may not be the only one's using the master bath. For example, if you have two or three small kids using your bathroom as well, that may result in a different plan than if it were used by just you and your spouse.
Are you fixin' for the best fixtures?
Do you want a walk-in shower? A beautiful bathtub, say,  with jets? Maybe both? His-and-her sinks? This is where arguments can start, especially if you have a smaller bathroom. A beautiful, large walk-in shower may sound great in theory, but is it realistic? You've always wanted a freestanding bathtub, but where will you shower? Do you have enough room?
Have a color in mind?
This is a very important step in the planning process because your color scheme will guide your fixtures, flooring, etc. The possibilities are endless. When in doubt, neutral colors will always play well. Neutral colors also give you more options when choosing your flooring and fixtures.
The Floor
Are you going for a trendy new tile, hardwood, or some sort of laminate? Again, there are numerous possibilities. However, flooring can have a huge impact on your renovation – especially in the budget section.
A few more considerations…
Realistically, are having his-and-her sinks a big deal? Well, if so, you'll need to make adequate room. If you don't, you may have to sacrifice that huge walk-in shower or freestanding tub you've wanted ever since you saw how tempting it looked on Fixer Upper.
How about a backsplash? Backsplashes can make or break a bathroom, so this is a more important consideration than you may think. The backsplash has to play well with all of the fixtures, the flooring and, more importantly, all parties have to agree on just one.
Need some help?
If you're feeling overwhelmed after reading this, chances are you're not alone. Whew! Bathroom remodels are huge projects. If you're in the Pittsburgh area, feel free to give Terry's Plumbing a call, at 412-364-9114. We've been doing bathroom remodeling projects for years, and it's always easier with an expert in your corner.