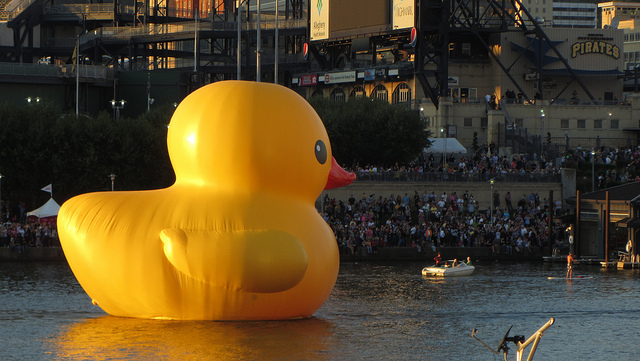 ---
We know how much you love Pittsburgh: its people, its food, its culture. In celebration of our home town, we have assembled this list of top 5 Pittsburgh-related bathroom accessories for you!
Steelers Bathroom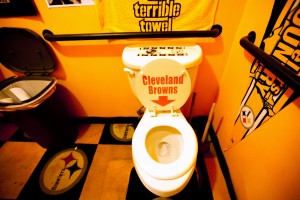 Don't be the last one on your block to get a Steeler's bathroom! You can find accessories online and in stores across the city. From Steeler's shower curtains to Steelers hand towels and Steeler's toothbrushes, the Steelers bathroom is a thing of beauty in many proud Pittsburgh households. One of the most unique accessories available is the Steelers helmet toothbrush holder that attaches to your wall. How could you not want one of these?
Pittsburgh Toilet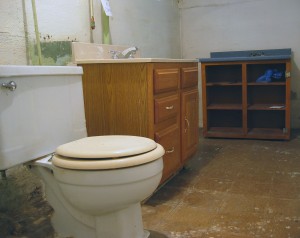 Ok, so, technically this isn't an accessory that goes in a bathroom at all—it goes in the basement. The Pittsburgh toilet is a must-have in any Pittsburgh house. Although it was at one time a fixture for men returning to the home from a day at work in the steel mills or mines, Pittsburgh toilets now represent something charming and strange about Pittsburgh life as it was in the middle of the 20th century.
Although out-of-towners may find the Pittsburgh toilet to be out-right hilarious, Pittsburgh natives don't give this oddity a second thought. Of course, not everyone wants to use a toilet outside the privacy of their own bathroom. If you're not comfortable using your Pittsburgh toilet for the usual activities, don't forget that it makes a good flower pot, doggie bowl or utility sink.
Pittsburgh Duck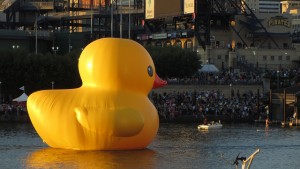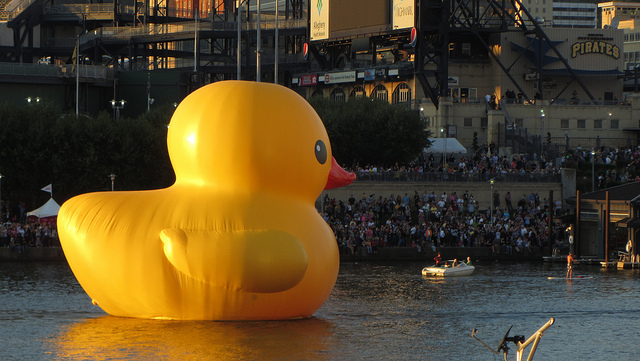 Remember the adorable, 40-foot tall rubber duck that docked at the Clemente bridge in September of 2013? How could you not? The rubber duck was a tourist attraction, as well as a source of joy and amusement for all the locals who visited it. The duck is gone now, despite petitions to keep him there. Still, you can capture a piece of that history in your own bathroom. Rubber duck accessories are widely available for sale in home décor shops—and because of their connection to the giant rubber duck, they're a great way to show your love of Pittsburgh.
Razor from the "Shear the Beard" Event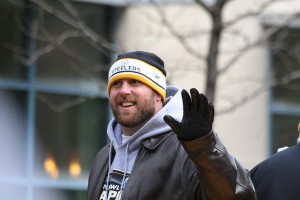 Every four years, Brett Keisel shaves off his famous beard to raise money for charity. The sold out event at Jergel's Rhythm Grille brings Steelers fans from all over the city. The razor that was used to shear off Brett Keisel's beard doesn't actually seem to be for sale, but wouldn't you just love to get your hands on it anyway? It would be the perfect addition to your Steelers bathroom!
Andy Warhol Shower Curtain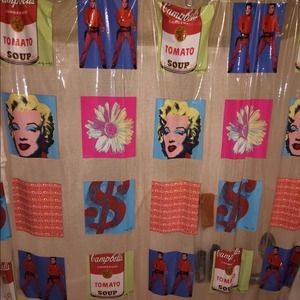 This famous Pittsburgh native mass produced tons of artwork that is now perfect for displaying on shower curtains. To show your love, you can buy an Andy Warhol themed shower curtain or decorate your entire bathroom in Andy Warhol memorabilia.
Enjoy decorating your bathrooms, Pittsburgh. At Terry's Plumbing, we look forward to seeing all your Pittsburgh-themed décor when we come to help out with your plumbing needs.