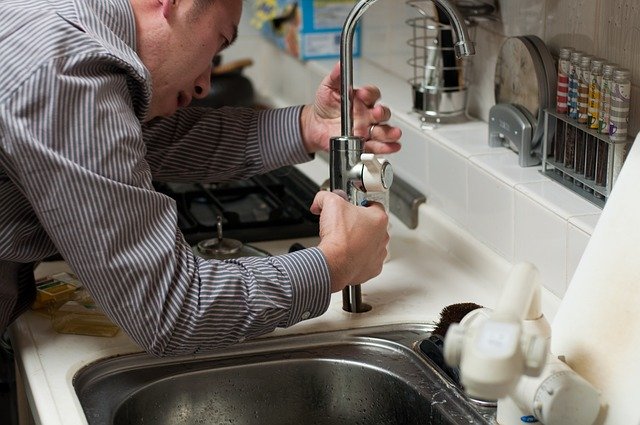 ---
Deciding on a career can feel daunting. There's so much to consider—salary, desired lifestyle, family, etc. Plus, that one decision results in years of training, and who knows what the future of any career will look like.  
However, one profession that's always needed is plumbing. According to salary.com, the median salary of a plumber is $57,183 annually, but the range usually lies between $49,734 and $65,419. Another perk of the career is that you don't need to spend tens of thousands of dollars—or more—attending an expensive college to acquire a degree in a crowded field.
To become a plumber, you need to put in the hard work! You must first secure a high school diploma or GED, attend technical school, become an apprentice and get licensed. With this article, we want to focus on what to expect with your plumbing apprenticeship.
What is a Plumbing Apprenticeship?
If you want to become a plumber, you must first become a plumbing apprentice. Walk before you run! An apprenticeship is an opportunity to learn on the job under the guidance of those who are already licensed. Think of it as breaking into the career field at entry level. 
It's also a chance to decide exactly what you want to do with a plumbing career. Would you prefer commercial plumbing, or residential? New construction or service? This is your opportunity to learn.
What to Expect as a Plumbing Apprentice
Be prepared to learn a lot! As an apprentice, you are going to be performing hard work, and you need to make sure you can do it with a positive attitude. You will be working in hot attics, underneath houses and in all kinds of locations. 
Expect to be adaptable in order to be successful. Your boss might need you to work on different systems at the drop of a dime while on the job. Remember, even if you are experienced with working one way or with one system or task, this is your chance to learn as much as you can on the job!
Tips for Starting your Plumbing Apprenticeship
As with any job, you need to make sure you dress appropriately. You want to look professional but also make sure you are wearing clothing that you can easily work in. It's about balance—make sure your clothes are ironed and cleaned but know this clothing will potentially get wrinkled and dirty.
You will likely be expected to have some of your own tools for the job. Don't panic and buy every plumbing tool on the market! Instead, ask which ones you are expected to bring with you once you secure the apprenticeship.
Most importantly, look at this as an opportunity to learn as much as possible about the job. What does the day-to-day look like? How can you be competitive in the field? In what ways can you prepare for the licensing test? This is your chance to learn from the professionals, so make sure you take advantage of it!
Call Super Terry if YOU need a Plumber!
Even if you are considering becoming a plumber, unless you are already on your journey, you'll need help with plumbing emergencies. Super Terry is always happy to help you! Contact us here. 
Photo credit:  MPJ Plumbing Group