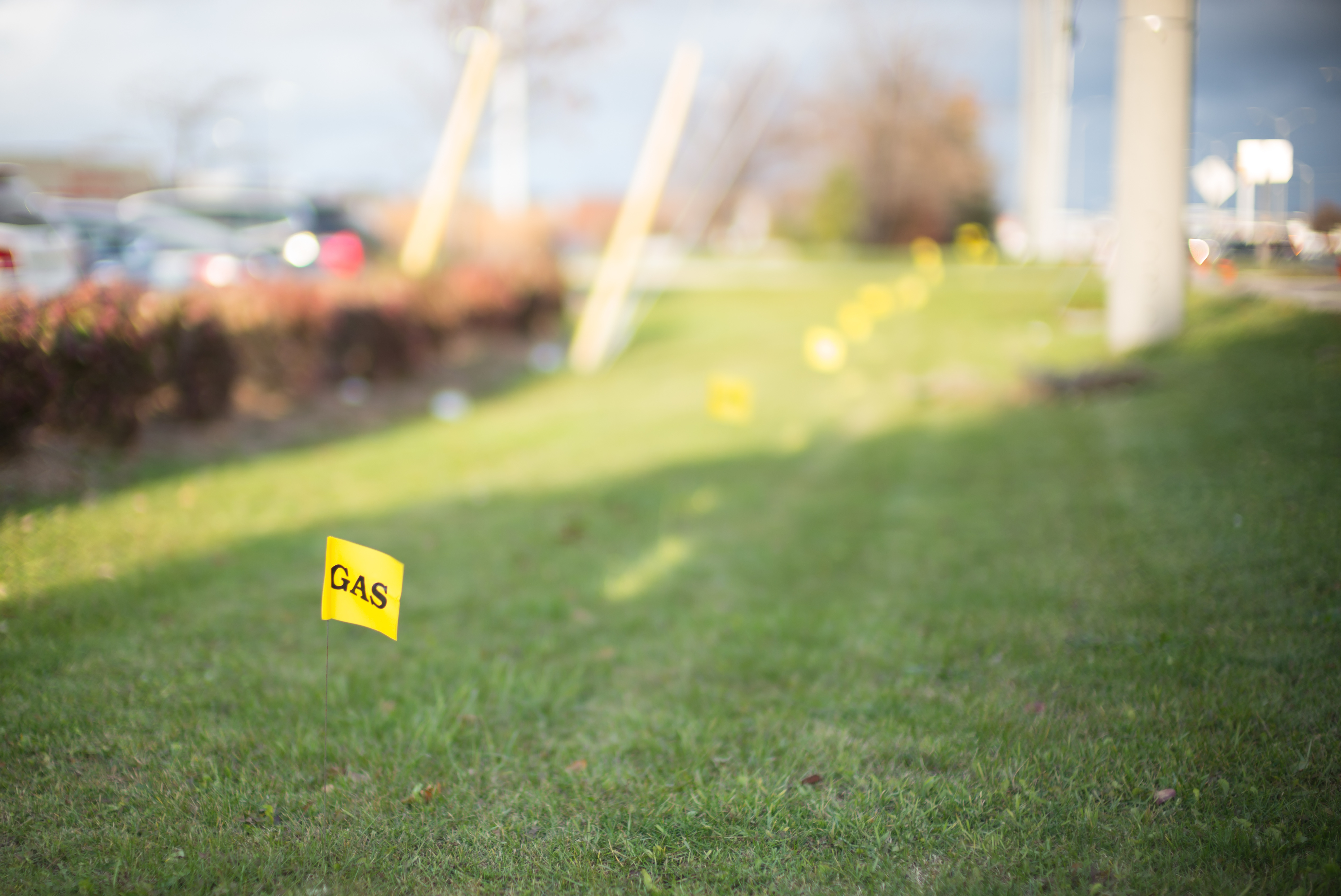 ---
As the weather warms up and the ground thaws, we start to think about those outdoor projects. Maybe you want to put in a garden, build a shed, install a new sewer line or update your gas lines. Any time your outdoor project is going to involve digging in your yard, you have to make sure to locate and avoid any and all utility lines. They aren't always obvious, so make sure to be thorough. So, where are utility lines buried?
Where are Utility Lines Buried? Ask your Provider
You might be lucky and have a copy of the layout of any utility lines on your property. If you don't, once you figure it out you might want to make one. This can be good for yourself in the future or for use if you decide to sell your house. If you don't have one, the first place to check is with your local utility companies. They should know the location of any lines related to their services and that will help a great deal. Even with that information, it's still important to be cautious.
How Deep Are Utility Lines Buried?
Buried lines can be found at various depths underground, so make sure that you or any landscaper or contracter you hire looks at all the possibilities. Some typical depths where you might find certain lines are:
1 foot or less – cable or telephone lines in conduit

2 feet – electricity, sewage, telephone lines not in conduit

3 feet – more electrical lines, water pipes, sewage lines

Any depth – gas lines (there is no standardized depth for gas lines)
If you don't get the answers you need from your utility companies, you can check out Before You Dig. This handy site offers resources to help you avoid a disastrous and costly accident.
Trust Terry's Plumbing to Find Your Utility Lines
It's also always good to trust a professional to do your digging. In addition to all our plumbing services we at Terry's Plumbing also work with water, gas and sewer lines. Learn more here.