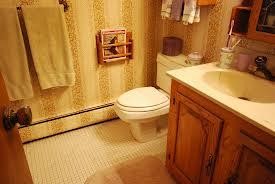 ---
The bathrooms are one of the most frequently used spaces in your home. That's where you go to get ready in the morning, get cleaned up and where you go to brush your teeth before bed at night. Because of the amount of time spent in the bathroom, it is important to have a room that is both visually appealing and also effectively uses the space that you have available. If you've recently decided to remodel your bathroom there are few common design issues that many homeowners tend to overlook when undertaking this project. Proper planning of what you want your bathroom to look like and how you'd like to accomplish this goal can help you to communicate more effectively with your plumber concerning the project. Taking a few extra steps to ensure a well thought out plan can also help you to save time and money on the undertaking as well.
Choosing The Right Layout
No matter the design direction you decide to take with your bathroom, you will still need to think about where the water lines are going to run into and out of the bathroom. Just because they are hidden from view does not mean that waterlines are not an integral part of every bathroom design. Deciding how many walls you want the water lines in your bathroom to run through can have an important impact on your design options, as well as the cost, for your renovation project. If you decide to have water lines run through only one wall of your bathroom, that simply means that your toilet, sink and shower will all have to be situated on the same wall. It is possible to split up your bathroom fixtures and have them on two or three different walls, just know that the water lines will have to be adjusted accordingly. It is important to discuss these options with your plumber before you begin your project to get a more accurate idea of how much your project will cost and how long it will take to complete.
Choosing Accessories
Space in your bathroom is a valuable commodity. Simply remodeling your bathroom won't do much for the amount of space you have to work with unless you're planning on knocking down walls and turning your renovation into a much more involved project. When choosing the cabinets and fixtures for your bathroom, it is important to choose pieces that will compliment the space and allow you room to move around. It is also important to consider the need for storage in your bathroom. For instance, though a pedestal sink may be more appealing to the interior design idea you're going for with your commode, it is necessary to take into account the large amount of storage space you will be giving up. With traditional sinks that are built into the countertop there is room to spread out your toiletries as well as cabinets underneath to store personal items like hair dryers and extra shampoo. If you're remodeling your everyday bathroom, it may benefit you in the long run to add in extra cabinets or shelves to store items that you will need frequently. Doing so will add to the comfort and functionality of your new room.
Make Sure To Call For Help
Remodeling a bathroom can be an expensive undertaking for a home improvement project. Because of this fact, many people are tempted to attempt to save money by doing most of the repairs and installation themselves. This is a dangerous idea and can become a costly one. With the combination of water, electricity and laminated floors, bathrooms are treacherous even at the best of times. Add in poorly installed pipes and you're putting your family's safety at risk for electrical shocks  or complications from the growth of toxic mold. It is important to contact a plumbing service to insure proper installation, not only to save you time and headaches, but to protect your family and your home as well.
Keeping these few tips in mind can help you on your way to making your bathroom one of the most comfortable rooms in your home. Like with any other remodeling  project, it is important to have a well laid out plan before you begin, and your plumber can help you.
References:
Why You Should Remodel A Bathroom