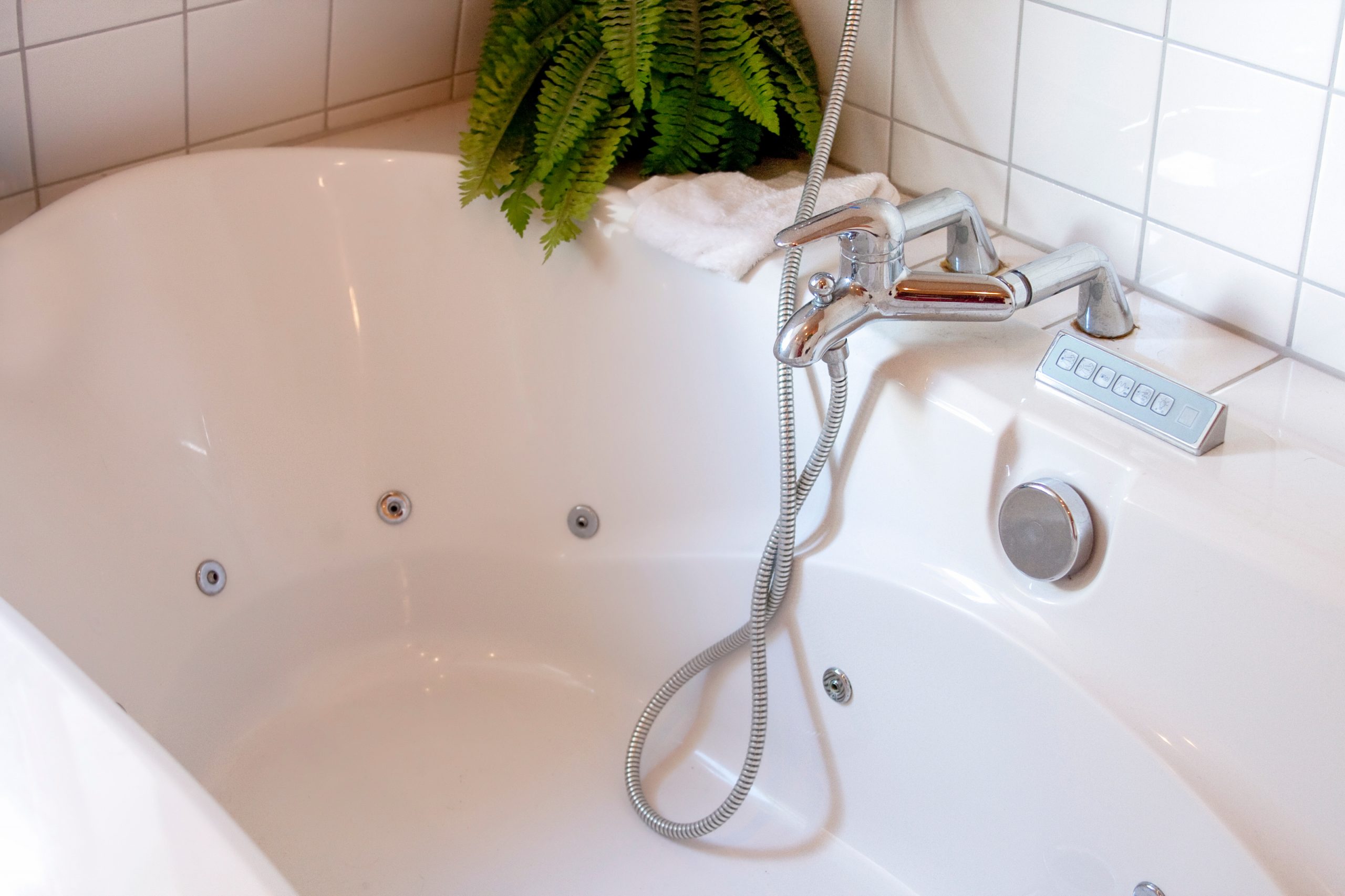 ---
When you've had a long, hard day, there's nothing better than relaxing and unwinding in a whirlpool tub. However, it isn't such a pleasant experience if you find little black bits floating in your bath water, or an unappealing soap scum ring around the edge of your tub.
Knowing how to clean your whirlpool tub is pretty important if you're going to invest in one, but luckily the process isn't complicated. In this article, we'll cover how often you should be cleaning your tub, and give you a step-by-step guide.
How Often Should You Clean Your Whirlpool Tub?
How often your whirlpool tub requires cleaning will depend on how often you use it. For example, if you only use yours occasionally, cleaning will only be necessary every 2 or 3 months. However, if you use yours on a regular basis, cleaning at least once monthly is essential.
Though, no matter how frequently you use your tub, it's best to use the cleaning processes outlined below around every five uses to deep clean your tub jets. This will keep them in good and hygienic working condition.
Purging The Whirlpool System
Depending on the frequency of use, as well as the oils and lotions used on the body, the whirlpool system accumulates residue. It's recommended the system be "purged" once a month at a minimum. To do so, follow the steps outlined below:
Fill the bath with hot water not exceeding 140°F and at least an inch above the top of the jets.

Add to the hot water 4 to 6 tablespoons of low foaming detergent such as liquid Cascade or Calgon and 24 to 48 ounces of liquid household bleach.

Run the jets for 5 to 10 minutes to mix the cleaning solutions with the water.

Turn the jets off, drain the bath completely, and refill with cold water only.

Re-run the jets for an additional 5 to 10 minutes.

Turn the jets off, drain the bath again, and then clean the bath's surface completely.
Cleaning Your Whirlpool Tub Surface
To clean your whirlpool bath's surface, it's recommended that you use non-abrasive cleaners and a soft-sided sponge. Afterward, rinse the surface well and dry it with a clean cloth. Never use abrasive cleaners and do not allow products such as acetone, nail polish remover, nail polish, lacquer thinners, etc. to come in contact with your tub's surface. In the event that grease, oil, paint, or dye comes in contact with your tub, clean with isopropyl rubbing alcohol.
Super Terry's Final Thoughts
Keeping your whirlpool tub in top condition is key if you want to enjoy a relaxing spa bath when you need it most. If you follow the advice outlined above, you'll know how to clean whirlpool tubs effectively and easily so they can stay in tip-top shape. But, in the event something goes wrong you can always call Super Terry! Contact us today for any of your plumbing emergencies.